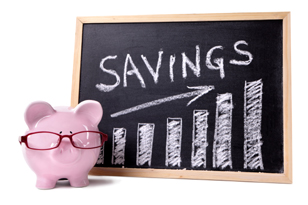 FORUM Credit Union offers innovative accounts to help members meet goals.
Two new accounts from FORUM Credit Union—one that offers a fun challenge and another that lets members choose a term that fits their goals—aim to give members a little nudge toward establishing a savings habit.
The 52 Week Money Challenge is an incremental savings plan in which members save $1 the first week and up their deposit by an additional $1 every week thereafter. If they stay on track, they'll have saved $1,378—and qualify for a drawing to win another $1,378. The challenge accounts are set up to release the funds for access on Dec. 31.
Saving for a Reason accounts encourage members to identify a savings goal, select a term of one to five years, and set up a regular automatic transfer into their new accounts. At the end of the term, their savings are transferred to their savings or checking accounts. Dividend rates are higher than for regular savings accounts with rates ranging from .2 percent for a 1-year Savings for a Reason account up to 1.14 percent for a 5-year account, as of late February.
These new accounts reflect FORUM CU's purpose statement, "Helping Members Live Their Financial Dreams," says Kristi Lowell, MSM, CME, VP/brand strategy and development for the $1 billion Indianapolis credit union serving 110,000 members.
continue reading »