Survey reveals Americans' financial future: We're not ready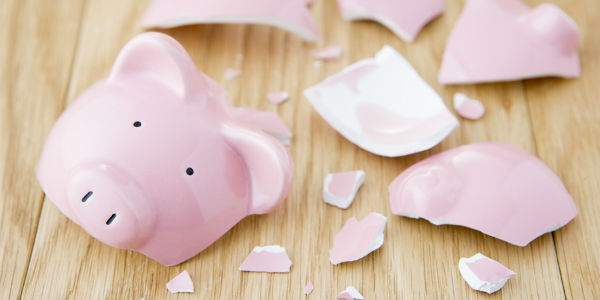 MoneyTips.com gave us an exclusive first look at its new survey of Americans' financial wellness. Any way you slice it, the results are scary.
by. Erik Sherman
Getting a cold dash of water in the face is rarely pleasant. When the sudden shock involves the financial planning of millions in trouble, it passes disheartening and enters the realm of scary.
According to a new survey of 326 middle-income Americans and 314 baby boomers by personal finance site MoneyTips.com, scary is the future of the country. MoneyTips gave us an exclusive early at the results, and no matter which group you look at, large swaths of the populous are unprepared for the future — and many are having trouble now as well. Plus, there are signs that many of those who volunteered to take the survey were relatively optimistic, and that the overall picture is probably bleaker.
Plan? What Plan?
You can't control what you don't watch, and that's where things start badly. When asked whether they have clear financial goals and milestones, 68 percent of boomers and 63 percent of middle-income respondents said that they did. That's good, but the flip side isn't.
"If you look at middle class Americans, defined as income in $40,000 to $80,000, the financial plan for one third of them is no plan," said MoneyTips CEO Marc Diana. "I would be expecting that number to be about 20 percent."
continue reading »