Survey Shows Credit Union Members More Confident in Economy, Personal Finances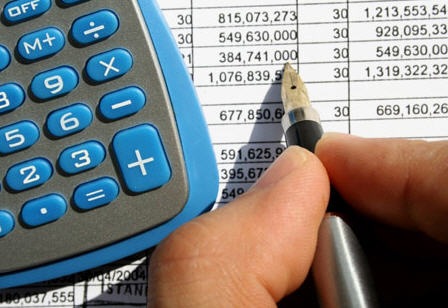 by Liz Santos
It is nice when a survey confirms something you've always suspected is true—on the whole, credit union members feel better about the economy when compared to bank customers. It's also nice to know that all of our efforts with regard to financial literacy are paying off—credit union members are managing their finances better too. Both are especially heartening given all the mixed signals we've been getting on the economic recovery.
Our Preferred Partner Discover (www.nafcu.org/discover) does a survey every month, and the results for the second quarter of 2012 are now available. The Discover U.S. Spending Monitor offers a revealing look into the consumption patterns of consumers. It's a monthly index of consumer spending and intentions, based on a random sample of 8,200 U.S. adults, of whom 25–40% are credit union members. The findings of the credit union member segment are released quarterly. The latest report provides good news for credit unions: credit union members are more optimistic and have a better handle on their finances than non-members.
Specifically, the Discover U.S. Spending Monitor found that:
Credit union members are more confident in the economy, year over year
Credit union members who rate their finances as "excellent" or "good" increased over last year
Credit union members intend to spend more on household expenses, discretionary entertainment, household improvements, and major personal purchases
More than half of credit union members, 54 percent, expect to have money left after paying bills, as compared to 45 percent of non-members
The number of credit union members expecting the economy to get worse declined to 49 percent, as compared to 56 percent of non-members
Credit union members tend to be more engaged in their personal finances and be more financially literate than non-members. This is reflected in the finding that the debt load of credit union members has decreased year over year. With a lower debt load and increased spending, what opportunities exist for your credit union for the rest of 2012 and into the new year? Plenty.
There is much, much more to the survey findings than outlined here, and I'd commend it to your attention. Two ways for you to get more information—we recently did an interview with podcast, Kevin O'Donnell, Vice President of Credit Issuance for Discover, and David Frankil, President of NAFCU Services, in which they reviewed the report and discussed where market trends are headed for 2012 and beyond. Second, you can download a copy of the report itself and review it directly. The free podcast and complete report are available here »
As Chief of Staff for the Executive Benefits practice, Liz supports the teams that design and service client benefit plans. Formerly BFB, Gallagher Executive Benefits consults with organizations on securing ...
Web: www.GallagherExecBen.com
Details