Symitar vs. Fiserv: core war flares up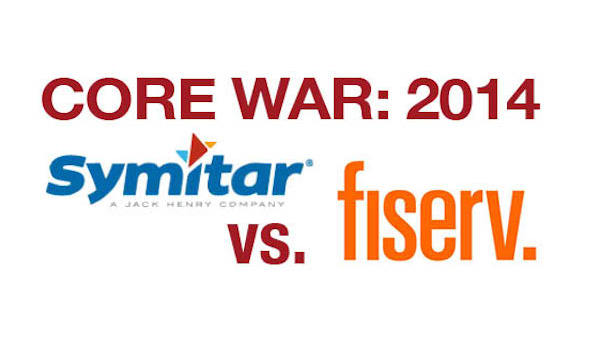 by: Robert McGarvey and Heather Anderson
Who's the market leader in credit union core systems?
The war has heated up, with Monett, Mo.-based Symitar and Brookfield, Wis.-based Fiserv both claiming they are the frontrunners.
Last week, in a press release, Symitar declared that it had market share superiority.
Fiserv disagreed, calling the claim inaccurate in an email to clients obtained by CU Times.
The numbers tell the story.
Fiserv said it has 2,234 credit union core customers. Of those, more than 1,000 have more than $50 million in assets.
Symitar said it has 824 core credit unions total.
Advantage Fiserv.
continue reading »