Tablet banking popular among hot-target demographics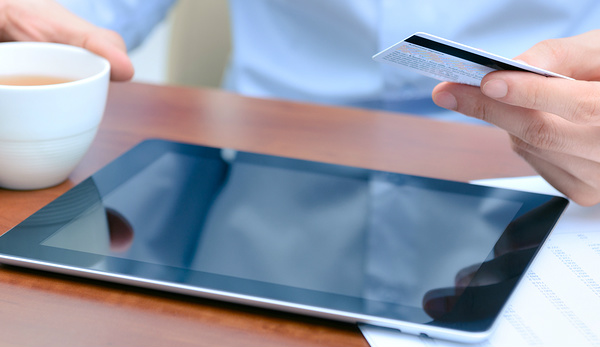 Responsive web design is among the hot topics about which many communications professionals, including credit union marketers, are chatting about today. The goal of this technology-centric strategy is to engineer digital properties (websites, blogs, online-banking sites) in a way that gives consumers the best possible experience regardless of the device they are using to interact with the site.
Marketer or not, you've likely experienced the frustration of trying to enter information on a website using the tiny screen of your smartphone. How many times have you ended up abandoning a site simply because it wasn't compatible with your iPhone or Android?
Only a few years ago, webmasters were doing okay if they had a site that gelled with each of the major Internet browsers on the market. Today, these engineers have many more functions to factor into the equation – mobile devices, for one. An exploding tablet market is just one of the trends putting an increased emphasis on the need for responsive web design.
Important for credit unions is the fact that the trends are not only in the numbers of consumers using tablets; they are also in the type of consumers. The coveted Hispanic consumer, for instance, is a big-time tablet user. One recently adjusted prediction has the U.S. Hispanic tablet audience growing nearly 40 percent this year alone. Researchers at eMarketer have six in 10 Hispanic Internet users accessing a tablet at least once per month in 2013, while they say just over half of white Internet users will do so. This forecast puts the Hispanic market ahead of every other race or ethnicity to adopt tablets.
Research like this is not surprising for those savvy credit union leaders who know Hispanics skew younger than other ethnic groups in the U.S. and that they overindex in smartphone usage. Given these two characteristics of the fast-growing and influential demographic, it's not surprising that these Americans are ahead of the curve on tablet adoption, as well.
Ask yourself: Are the credit union's digital marketing efforts PC-focused today? As you answer, consider that this doesn't only refer to your own digital properties, but also to where you are placing your online and digital messages. Have you been focused on display banners that are configured for a traditional browser interface? What about your social media engagement? Are you considering that your audiences may be interacting with the photos and videos you post from phones and tablets?
Because tablet banking, in particular, appears to be a service Hispanic members will soon demand, it may be worth considering the additional benefits your credit union can receive from such an investment. Research data from CEB TowerGroup, for instance, reports that tablets are especially appealing to another target market for most financial institutions – households with an annual income over $75,000. Keep in mind, too, that tablet banking has many different applications. Equipping your front-line staff with tablets allows for a more interactive face-to-face with those tech-savvy members who still like the personal touch available from a credit union.
If Hispanic or youth outreach is or will soon be a central strategy of your credit union's growth plan, it will be important to include responsive web design in your tactics. Of course, targeting new members from among your local Hispanic communities requires much more than a good web strategy. A critical first step is establishing trust. Credit unions must work within their local communities first to build relationships that grow over time. Once that trust is established, however, it will need to be fully supported with bilingual, bicultural communications that work on a variety of devices – especially, as the numbers show, tablets.
Anna Peña is client relations manager for Coopera. She works closely with credit unions, providing assessments, consulting, training and translations, as well as assistance with the development of Hispanic consumer products. She can be reached at pena@cooperaconsulting.com
Anna Peña is client relations manager for Coopera. She works closely with credit unions, providing assessments, consulting, training and translations, as well as assistance with the development of Hispanic ...
Web: www.cooperaconsulting.com
Details