Target exec says EMV carries $100M price tag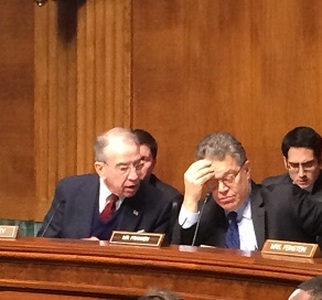 by. Nicholas Ballasy
A Target executive told a full Senate Judiciary Committee Tuesday the retailer had no knowledge of the malware on its system until the Justice Department notified it of the security breach on the evening of Dec. 12.
John J. Mulligan, Target executive vice president and chief financial officer, also said a move to chip-and-PIN technology would cost Target $100 million.
He added that Target explored chip-and-pin Target Visa REDcards almost 10 years ago, but the program was later cancelled.
Mulligan also confirmed what has been reported about the breach: the theft included personal data and included both point-of-sale malware and stolen vendor credentials.
As the forensic investigation continued, Mulligan said Target learned that the malware also captured some strongly encrypted PIN data.
Mulligan said social security numbers were not compromised during the breach that impacted 40 million debit and credit card accounts.
continue reading »