Teach your children well . . . about finances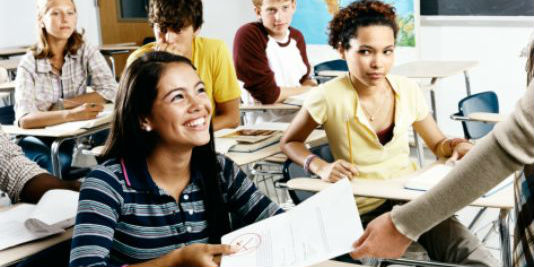 by: Laura Baverman
When Palmira and Dave Buten decided in 2008 to build an online personal finance simulation, they hoped to prevent kids around the nation from making the same financial mistakes as they did as young adults.
It took six years to get the national scale they'd hoped. But this winter, they'll kick off the Budget Challenge in all 50 states, with up to 150,000 high school students learning to balance a budget, pay bills and taxes, plan for retirement and maintain a good credit score, all while in competition for college scholarships and grants for their schools.
It's happening in partnership with H&R Block, the Kansas City-based public company with 10,000 tax preparation centers around the nation. The company agreed to fund the program, making the nine-week simulation free for any teacher to use in a 9th to 12th grade classroom. Last fall, the number of students participating grew to 32,500 from 2,000 the fall semester prior.
A partner like H&R Block is the dream of any startup. The deal let Dave Buten quit his job and join his wife in the business full-time. It allows for jobs to be created. It eliminates the months-long sales cycle in the fragmented education market.
continue reading »