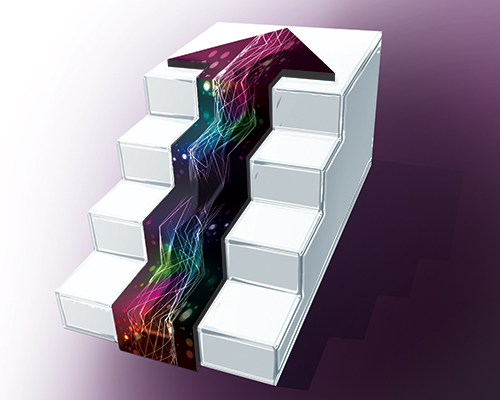 by Mark Rowh
CU CEOs from the tech exec ranks describe the value of their specialized background.
Chief information officers aren't known for growing into CEOs. But as IT has become more central to credit union operations, it has afforded some go-getters great background as they serve in the top slot.
Consider CUES member Kent Oram, CSE, CCE, now CEO of $1 billion Idaho Central Credit Union, Pocatello, Idaho. The CU hired Oram directly out of college in 1984. With a degree in management information systems, he was a natural fit as data processing manager. At first he didn't dream of one day becoming CEO, but after moving up to executive vice president and gaining additional experience, he decided to pursue the CEO position. Oram says he was fortunate to have the full support of the chief executive at the time, and the two developed a plan that provided Oram with in-depth exposure to other areas of the credit union. He became CEO in October 2007.
"From my perspective then and now, the chief IT officer knows most areas of the credit union anyway due to the heavy reliance all departments have on technology," Oram says. "If a CIO pays attention to the business rather than just bits and bytes, it is natural to gain a deep understanding of what's going on inside the CU. In that way, my move seemed entirely natural to me."
Today, Oram routinely finds his IT background an advantage. It can be especially helpful in problem-solving.
"I am less reliant on others to get data," he says. "If I want something, I have the skills and understanding to go get it directly. I rarely do, but those around me know I can and that's usually motivation enough" for them to make sure to provide excellent reporting.
His background also lends itself to open communication with staff about technology issues. He understands technical concepts and proposed changes quickly, and can readily get to the heart of the matter where technology is concerned.
"There is no need to bring me up to speed," he says. "I know when I'm being fed a line and, therefore, I rarely am. And it is natural for me to rely on technology to help our members."
continue reading »