Tech Time: Do 'delivery redirect' now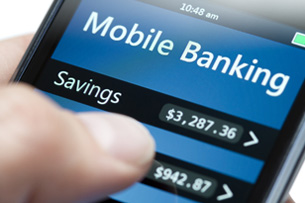 Declining branch transactions and increasing mobile use suggest need for new strategy.
by: Sam Kilmer
Members today place a high expectation of value on their credit unions. They want a responsive and customizable customer experience across all channels—24/7—and they have no problem changing financial institutions to get it. These new expectations are impacting not only how credit unions interact with members to deliver value, but also how credit unions establish trust and meet the expectations of new members on their terms. Delivery in the financial services arena as we know it is changing—drastically and rapidly.
In a recent study of mid-size banks conducted by Cornerstone Advisors, branch activity showed a marked decline, with the median number of transactions per teller per month dropping 24 percent between 2010 and 2013. Transactions processed per branch per month fell 14 percent in the same period. While there will continue to be physical channel niche players that focus on the branch experience, the number of branches and physical locations overall keeps shrinking (and, in some cases, disappearing). Meanwhile, the mobile channel continues to grow significantly and take on some of that branch traffic.
According to a recent Federal Reserve Board survey, 33 percent of all mobile phone owners report having used mobile banking in the past 12 months, up from 28 percent in the prior year. In addition, 38 percent of mobile bankers deposited checks using their mobile phones in 2013, a 21 percent increase over 2012. Further, 66 percent of mobile users paid bills through an online system in 2013, up from 42 percent in 2012.
It isn't only in branches and mobile channels where we are seeing a dramatic shift in usage. Contact centers are growing in complexity, volume and staff and are performing a wide mix of functions, including servicing of inbound calls, handling of member emails and chat, home banking support, call routing within the credit union, outbound sales, loan origination, deposit origination, support for certain employee issues and member satisfaction surveys.
continue reading »