Technology brings challenge and opportunity
The universal use of technology has upended business ecosystems, increasing competition for the member's attention, time and money, and causing structural changes in consumer behavior. Market power is shifting from organizations to members. What motivates someone to act is growing increasingly complicated due to multiple causes including ready access to information, increasing numbers of choices, and demographic changes in the types and timing of personal decisions. This means credit union leaders have more challenges and opportunities. The chance of navigating successfully increases when you have an organizational culture that is committed to understanding the new member and incorporates new business models and strategies that benefit from technology.
Technology allows us to be more interconnected and many daily human interactions are digital. Actions and choices are more transparent than ever before as people generate data about themselves that can help formulate predictions and trends about the individual. Data analytics is a powerful tool to help organizations understand their members better. Organizations can effectively consider this abundant information to get to the heart of what makes a member act. It allows the credit union to know its members better and it puts better tools at the organization's disposal to serve them more effectively.
Knowledge of your member is a competitive advantage, particularly when technology brings credit unions additional challenges. For example, fintech start-ups attempt to cherry-pick profitable business lines from credit unions. Sufficient capital, another challenge, may not be available to take advantage of what could be an expensive investment in technology, especially at smaller credit unions. Credit union size is less significant when a third-party vendor allows a small credit union or a start-up to access the same technology as a large one.
Moreover, well-capitalized credit unions may discover that their investment in technology has been superseded by the next great app that simplifies the member experience, giving them what they want when they want it. Regardless of size, using available tools to enhance your in-depth knowledge of your member to serve them better, communicate with them more effectively and strengthen the relationship.  Establishing an organizational culture of respect and caring helps to generates the loyalty that will keep members close.
Relationships are important with your employees as well. Technology can bridge the gaps between senior leaders and staff that size can bring. It can serve to let employees feel the presence of leadership — what they believe in and what the strategies are and why. This is especially important when organizations reach a scale where "managing by walking around" is impossible. One of our clients has effectively used podcasts for its president to regularly communicate with employees in multiple locations. These sessions allow the employees to get a good sense of the leader as a person. Smartphone apps allow for spot surveys and real time questions that can shrink large meetings, making them feel more intimate and interactive, engaging employees, and valuing their time spent.
Strategic thinking should evolve to meet the challenge that this complexity brings. The art and science of maximizing the benefit of technology's tools, expands leadership's capacity in new and creative ways to strengthen your culture and improve your relationships with both your internal and external customers – both your members and your employees.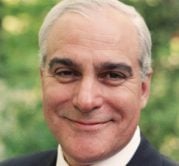 Founded in 1996, Stuart Levine & Associates LLC is an international strategic planning and leadership development company with focus on adding member value by strengthening corporate culture. SL&A ...
Web: www.Stuartlevine.com
Details