The 10 commandments of saving money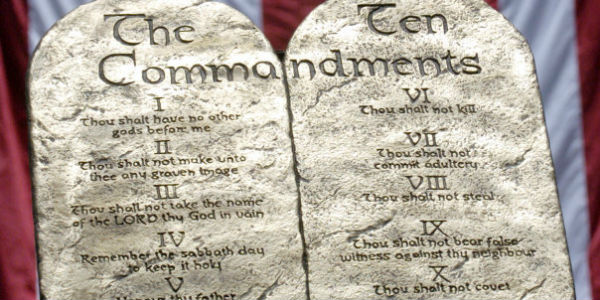 by. Brian Lund
There are thousands of savings tips that can help you grow your nest egg. Whether they involve brown-bagging it to work or using coupons at the supermarket, these are generally useful savings habits that can give you a leg up on ending each month in the black.
But there are only a few super-sized savings rules that can truly transform your finances. Rules so big they deserve to be etched in stone. So, in a personal finance homage to a film that is the Easter and Passover season's answer to Christmas and "It's a Wonderful Life," I give you "The Ten Commandments" … of saving.
1. Thou Shalt Know Where Thy Money Goes
When generals go to war, they need an overview of the battlefield. Maps, reconnaissance and data show them where the enemy is susceptible. In the battle for savings, the first thing you have to know is where your money is going.
Sites like Mint.com allow you to connect all your bank accounts, credit card and loans to cloud-based software so you to track your finances on one screen, in real time, with just the click of a button. They also analyze your expenses and highlight areas where you might be wasting money. Best of all, it's free.
continue reading »