The advocacy power of credit union members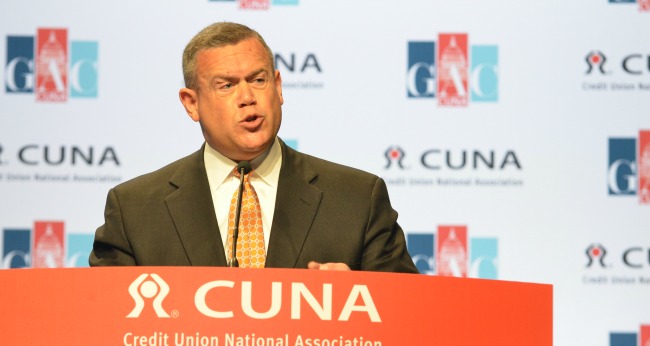 Members who receive member advocacy messages are more loyal.
It's a mantra for credit union advocates: Credit unions have members. Banks have customers. And credit unions' best weapon in the fight to stand up to banks is their 100 million-plus members.
At GAC, Tony Budet, president/CEO of University Federal Credit Union, Austin, Texas, shared information on an extensive research project launched to better understand the power of credit union membership and advocacy.
CUNA partnered with credit unions on the project to better understand the impact of advocacy-related communications. Surveying more than 70,000 credit union members in 2014, CUNA found that advocacy communications not only succeeds in activating credit union members but also increases members' loyalty bond with their credit union.
CUNA's Member Activation Program (MAP) research project proved credit union members trust and value their individual credit unions. The study found 82% of members who receive member advocacy messages from their credit union want to do more of their banking with their member-owned financial institutions.
continue reading »