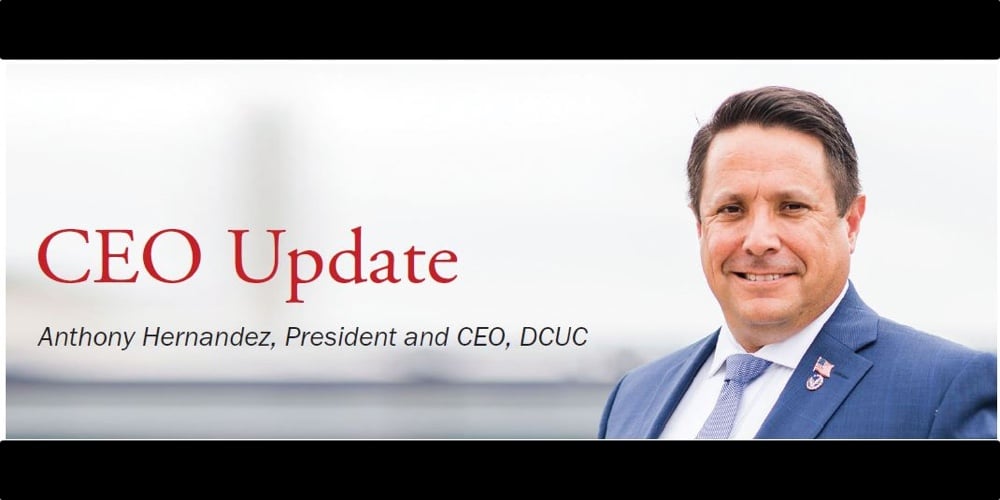 This month our Country celebrated its 247th birthday! The American Spirit since 1776 is a belief in our ability to self-determine our future along with the individual liberty to pursue a state of happiness. We all know that freedom is never free, and we are very thankful for the generations of servicemembers who volunteered to preserve our liberty.
Yet, for each member who volunteers to fight, there are others who support this mission in other ways. Credit unions have an important role in maintaining our economic foundation which is a huge part of preserving our republic. This is all part of the American Spirit. This is why I am so proud of America's Defense Credit Unions!
Each month our ALERT newsletter features numerous articles of how defense credit unions support our troops and their families through donations, charitable works, and financial products and services tailored to the military lifecycle. These stories strengthen our collective mission and spread our message on Capitol Hill and throughout the executive branch. This is part of our mission in serving those who serve our country.
However, outside of our industry many people do not understand the full impact of how our member credit unions build and maintain the communities where our troops live, work, and play. It's not just the financial products and services, which are more obvious. Some credit unions serve through their foundations, others through their charitable donation accounts, and virtually all credit unions participate and donate many hours of volunteer service.
continue reading »