The CEO of Campbell's Soup recently announced her resignation. Abruptly.
Something must have happened, but I didn't see why.  Then I read this in the Wall Street Journal. 
As Americans become more adventurous with the grocery cart, food aisles are undergoing a transformation that is no less significant than marketplace changes sparked by Amazon, Spotify, Uber or Netflix. But the disrupters in food are more likely to look like a guy at the farmers market selling some unique recipe from the bed of a pickup than a snazzy startup working in an office full of ping-pong tables—and this presents a unique challenge to publicly traded giants struggling to cope in an era where buying mainstream grub is increasingly passé.
"Sure we're talking about $2.5 million in revenue, but there are hundreds of them taking hundreds of millions of dollars from the big guys and that's a problem," Caitlin James told me this weekend when I asked why her Detroit-based cold-press juice company could be a threat to companies like PepsiCo Inc. Ms. James is co-founder of Drought, a scrappy local operation that routinely commands more than 10 bucks for a 12-ounce fruit drink that tastes like it just spilled out of a countertop juicer and is now expanding to grocery giants, including Whole Foods.
The latest victim in the food wars is Denise Morrison, the longtime Campbell Soup Co. chief executive who stepped down last week after a series of trials failed to shake the existential crisis the 149-year-old company's brands face. Ms. Morrison pushed for change, experimenting with everything from lentils in a bag to a string of acquisitions. She established an internal venture fund to scout for promising mom-and-pops and last month launched an innovation accelerator.
 Ultimately, she didn't succeed. Shifting consumer demands seemed to have moved faster than Campbells's Soup. This is a business with a market capitalization of $10.3 billion. 
Might they shift their views when it comes to purchasing financial services, preferring local FIs that serve to strengthen the communities they serve? 
Why not?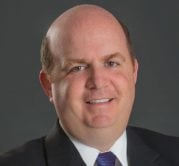 Anthony Demangone is executive vice president and chief operating officer at the National Association of Federal Credit Unions (NAFCU). Demangone oversees day-to-day operations and manages the association's education, membership, ...
Web: https://www.cuinsight.com/partner/nafcu
Details