The Credit Union Member's Growing Preference for Mobile Banking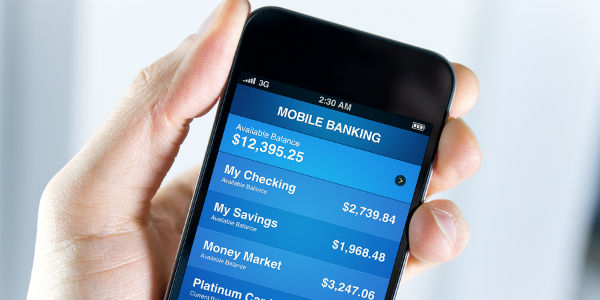 Smartphones are a part of daily life. A recent IDC report estimates that 49% of the entire U.S. population uses a smartphone. By 2017, that number is expected to reach 68%. Of people that actively use their smartphones daily, 62% say they reach for their phone immediately after waking. In fact, one in four smartphone owners can't even recall a single time of day when their phone isn't in the same room as them.
Mobile apps make up the core of smartphone use. 84% of a person's time using a smartphone involves communicating by email, text message, or social networks. Only 16% of that time involves actual voice calls.
This heavy and increasing reliance on smartphones and mobile apps is raising expectations for credit unions trying to capture and retain members in a competitive market. While the number of credit unions that offer mobile apps is rising, many do not make them an integral part of their member acquisition and retention strategy.
This mistake can pose a not insignificant risk to credit unions. A recent CFI Group study found 12% of credit union members may consider leaving their credit union if it does not offer a mobile app. Creating an attractive, useful and convenient mobile app for members prevents an additional member retention risk.
Following are four tips for successfully developing and marketing a credit union mobile app based on the results of our credit union study.
1. Emphasize Security
Security should be an obvious design element and marketing promotion message for your app. Mobile app security has recently received significant news coverage, such as SIM card cloning and Trojan horse-like viruses that capture international mobile equipment identity numbers (IMEI) from bank account holders. It is no wonder that of those who do not currently use their credit union's mobile app, one third (39%) said the primary reason was being uncomfortable with the security. Developers are well aware of the technical specifications and requirements for making mobile apps secure. The challenge for the credit union is demonstrating its mobile app security and promoting this as a primary feature to members.
2. Design for Smartphones
The mobile app environment gets complex when accounting for device type (e.g. smartphone, tablet, hybrid), operating system (e.g. IOS, Android, Windows, BlackBerry), screen resolutions and rotations (e.g. 2048×1536, 1024×768, 1136×640, 640×960). Most mobile banking app users (72%) use the app with their smartphone exclusively. A further 16% use both tablets and smartphones to access their app. While a mobile app should work across the span of devices, operating systems, and screen dimensions, developers should optimize the app experience for the smartphone. When designed well, the mobile app can enhance the overall credit union experience for the member. In our study, members who have used their credit union's mobile app within the past three months are more satisfied with their credit union than are members of credit unions who don't offer an app.

3. Do the Basics Well
Banking capabilities on a mobile app are quickly growing, with a number of innovations that make banking from a smartphone mobile app a great experience (e.g. Citigroup's Tap & Go, Chase's QuickDeposit, Wells Fargo's CEO Mobile).   Some mobile apps, such as MasterCard's Priceless Picks and Overwhelming Offers, incorporate location-aware technology and integration with social media. Credit unions need to remember that the vast majority of members are looking to perform core transactions (e.g. check balances, make deposits, transfer funds), with most (86%) simply wanting to check account balances and/or transfer funds between accounts (68%). When considering where to improve on a mobile app, don't lose sight of creating an exceptional experience around the ease of completing the most basic transactions performed by your members.
4. Continue to Improve
User expectations change quickly. Members will expect an app to grow related to performance, up-time, and capabilities soon after development. Of all mobile apps users in our study, two thirds (65%) have been using mobile apps for a year or less. The more familiar they grow with the app, the more they will rely on it for their banking needs. Those who have used mobile apps for a year or less (new users) conduct 35% of their banking through the
app. Those who have used mobile apps for more than a year (seasoned users) conduct 44% of their banking business through the app. Credit unions must be ready to deliver increasing app performance.
There is good news. Mobile app users are relatively self-sufficient and much less demanding of assistance from credit union personnel. Over the past three months, 82% of new users visited a credit union branch, which is significantly more than the 64% for seasoned users. Contact centers will also see additional cost savings. Of new users, 47% spoke to a live rep over the past three months compared to only 40% for seasoned users. An easy-to-use, convenient, and comprehensive credit union mobile app can boost member satisfaction and retention while simultaneously lowering branch and contact center operational costs.
Contact CFI Group for more insights into cultivating your member relationships. We look forward to hearing from you.
About CFI Group (www.cfigroup.com)
CFI Group is a global leader in providing customer feedback insights through analytics. CFI Group provides a technology platform that leverages the science of the American Customer Satisfaction Index (ACSI). This platform continuously measures the customer experience across multiple channels, benchmarks performance, and prioritizes improvements for maximum impact. 
Founded in 1988 and headquartered in Ann Arbor, Michigan, CFI Group serves global clients from a network of offices worldwide. Our clients span a variety of industries, including financial services, hospitality, manufacturing, telecom, retail and government. Regardless of your industry, we can put the power of our technology and the science of the ACSI methodology to work for you.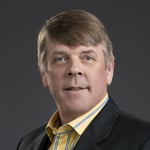 Terry Redding joined CFI Group in 2007. Prior to assuming responsibility for CFI's technology platform his voice of customer client experience spanned a wide variety of industries including credit ...
Web: cfigroup.com
Details