The CUInsight Experience podcast: Jill Nowacki – Extending empathy (#82)
"If you want to know your community, you have to represent your community." - Jill Nowacki 
Thank you for tuning in to episode 82 of The CUInsight Experience podcast with your host, Randy Smith, co-founder of CUInsight.com. This episode is brought to you by our friends at PSCU. As the nation's premier payments CUSO, PSCU proudly supports the success of more than 1,500 credit unions.
Over the last few months, human capital, remote work, and efforts surrounding diversity, equity, and inclusion have been front and center for credit unions across the country. To learn more about the important conversations and work being done in these areas, I'm sitting down with a regular guest of the show, Jill Nowacki. Jill is the Founder and CEO of Humanidei, a human capital firm serving credit unions, and also my human.
During the episode, Jill and I discuss the well-being of credit union employees and members, and how the pandemic has amplified many of the problems individuals and families are facing. We also talk about the need for credit unions to expand the economic capacity of their communities going forward, why credit unions must be willing to take a meaningful stand, and Jill's hopes for the credit union movement over the next year. 
Additionally, we also learn about Jill's passion for credit unions and how the work she's done over the last year has positioned her to help credit unions navigate our current work environment. We also talk about courageous leadership and taking risks, in which Jill shares an apt Chinese Proverb – "The best time to plant a tree was twenty years ago; the second-best time is now". We also talk about some leadership myths, the need for mentors and networks to help us feel normal during this crazy time, and how Jill is balancing being a CEO, teacher, and summer camp counselor.  
We wrap up the show with some revamped rapid-fire questions that I made just for Jill, since she has been on the show a few times already. Jill shares that if she wasn't working in human capital or with credit unions, she would be a novelist. She also tells us about some of her new daily routines, her current favorite song, and the book she thinks everyone should read. Jill gives us a lot to think about in this episode. Be sure to give it a listen! 
Find the full show notes on cuinsight.com
Subscribe on: Apple Podcasts, Spotify, Google Play, Stitcher 
Books mentioned on The CUInsight Experience podcast: Book List 
How to find Jill:
Jill Nowacki, President/CEO of Humanidei 
jill@humanidei.com 
www.humanidei.com 
LinkedIn | Twitter | Facebook 
Show notes from this episode:
A big shout-out to our friends at PSCU, an amazing sponsor of The CUInsight Experience podcast. Thank you! 
Check out all the outstanding work that Jill and her team at Humanidei are doing here. 
Shout-out: James Wileman
Book mentioned: Be a Perfect Person in Just Three Days! by Stephen Manes
Shout-out: Jill's son Crosby
Shout-out: Teresa Freeborn
Shout-out: Tracie Kenyon
Shout-out: Caroline Willard
Shout-out: Samantha Paxson
Shout-out: Randy's sister and brother-in-law
Shout-out: Jill's brother 
Shout-out: Randy's mother
Song mentioned: Nobody But You by Blake Shelton (Duet with Gwen Stefani)
Book mentioned: Me and White Supremacy: Combat Racism, Change the World, and Become a Good Ancestor by Layla F Saad and Robin DiAngelo
Shout-out: Renée Sattiewhite
Shout-out: Brian Schools, President and CEO of Chartway Federal Credit Union 
Previous guests mentioned in this episode: Jill Nowacki (episodes 4, 18, 37 & 64), James Wileman, Teresa Freeborn, Tracie Kenyon, Caroline Willard, Samantha Paxson, Renee Sattiewhite
In This Episode:
[02:34] – Welcome back to the show, Jill!
[03:19] – Jill shares answers to some big questions she's been asking.
[04:50] – Do you have a best practice for credit unions around employees and children going back to school?
[06:13] – Jill discusses some challenges we had before the pandemic and how they have become amplified.
[08:20] – Jill speaks about how she thinks the pandemic will change the way members interact with credit unions.
[11:30] – What do you think credit unions need to do differently to stay relevant?
[12:56] – Jill shares what she will be proud to have accomplished a year from now.
[13:51] – Jill speaks about what inspired her to start Humanidei.
[15:12] – Listen, as Jill discusses how the inspiration has changed since she started the company last year.
[17:53] – Jill says that it takes courage to be a great leader.
[20:24] – "The best time to plant a tree was twenty years ago, the second-best time is now." is something Jill says all the time.
[21:50] – Jill speaks about a myth that she wants to debunk.
[23:23] – Is there a mistake you are seeing leaders make during this pandemic that others can learn from?
[25:24] – Jill speaks about how important mentors are to make us all feel more normal.
[27:24] – Stay connected and extend grace are what Jill suggests doing when you feel lost.
[28:38] – Listen as Jill shares what her day looks like now and what she says would be a perfect day.
[30:22] – Jill tells us what she does when she has a day off and needs to recharge.
[32:11] – If you could do one job with nothing to do with credit unions or human capital, what would it be?
[32:38] – Being in charge of project management for a hotel construction is something she would never want to do.
[33:48] – Jill shares what she had to do each day, or her day feels off.
[34:43] – Is there a song you have been listening to a lot recently?
[35:46] – What book do you think everyone should read?
[36:28] – Taking care of each other has become more important during this pandemic, and harmony is less important.
[38:15] – Jill shares who she thinks about right now when she hears the word success.
[39:44] – Thank you so much for being on the show again today!
[40:04] – Jill's final thought is, 'Be well and be kind."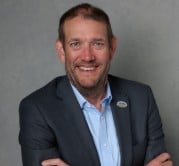 Randall Smith is the co-founder of CUInsight.com, the host of The CUInsight Experience podcast, and a bit of a wanderlust. As one of the co-founders of CUInsight.com he ...
Web: www.CUInsight.com
Details