The CUInsight Experience podcast: Linda White – What can we do (#123)
"Ask your members what they need." - Linda White
Thank you for tuning in to episode 123 of The CUInsight Experience podcast with your host, Randy Smith, co-founder of CUInsight.com. This episode is brought to you by CUES. CUES is the leading talent development solutions provider to the credit union industry. CUES is happy to announce the return of its popular online certification programs from Cornell University. Get access to Ivy-League executive education without leaving your office. Learn more at cues.org/cornell.
My guest on today's show is Linda White, President & CEO at Upward Credit Union. In this episode, we chat about growing credit unions in a highly competitive financial services market, what to keep an eye on for the future of credit unions, navigating a career journey, and much more. Linda is an example of a CEO that began as a teller. She started working in the credit union space at 18 years old, and progressed past any career hiccups or uncertainties.
As someone who values advocacy, Linda opens the conversation to talk about empathy, building relationships with board members, and building a great team. She worked actively on a few credit union movement boards, participated in women-driven professional communities, and also completed the DE program, so those insights provide a backdrop to how she explains these topics. In her role, Linda focuses on advocating for others, paying-it-forward, and mentoring. All these aspects contribute to her efforts of improving the credit union field.
Not only does Linda provide actionable insight from her career journey, she also gives examples of the good and not so great moments of a long career. She expresses her thoughts on being comfortable with being uncomfortable, and knowing how to persevere. Listen to Linda talk about consistently rising to the challenge, managing life in the CEO role, and continuing to learn after years of experience. Through this discussion, Linda assures aspiring professionals that they don't have to know everything to take on a new role. Enjoy my conversation with Linda White!
Subscribe on: Apple Podcasts, Spotify, Stitcher 
Books mentioned on The CUInsight Experience podcast: Book List 
How to find Linda:
Linda White, President & CEO at Upward Credit Union
https://upwardcu.org       
LinkedIn | Facebook | Twitter | YouTube 
Show notes from this episode:
A big shout-out to our friends at CUES, an amazing sponsor of The CUInsight Experience podcast. Thank you!
Check out the popular CUES online certification programs from Cornell University here.
Check out all that Linda and her team are doing at Upward Credit Union here. 
Program mentioned: Credit Union Development Education (DE Program)
Place mentioned: California
Place mentioned: Texas
Place mentioned: New Jersey
Place mentioned: San Francisco, CA
Place mentioned: Daly City, CA
Shout-out: National Association of State Credit Union System (NASCUS) 
Shout-out: Credit Union National Association (CUNA)
Shout-out: CUNA Technology Council Conference
Shout-out: Caroline Willard
Shout-out: Cornerstone League
Shout-out: Cirque du Soleil
Shout-out: Governmental Affairs Conference (GAC) 
Shout-out: Lucy Ito 
Shout-out: Lois Kitsch 
Shout-out: Julie Ferguson
Shout-out: Chad Helminak
Shout-out: Credit Union Women's Leadership Alliance (CUWLA) 
Shout-out: Lily Newfarmer 
Shout-out: Global Women's Leadership Network Sister Society 
Shout-out: Chick-fil-A
Commercial mentioned: Chick-fil-A Commercial "Every Life Has a Story"
Program mentioned: ITIN Lending
Shout-out: Jill Nowacki
Shout-out: CUNA Management School
Shout-out: Linda's husband and dogs
Shout-out: Peloton 
Shout-out: Diana Dykstra
Shout-out: Weight Watchers 
Book mentioned: The Ideal Team Player: How to Recognize and Cultivate The Three Essential Virtues by Patrick Lencioni
Artist mentioned: Micheal Jackson 
Album mentioned: ABC by The Jackson 5 
Movie mentioned: The Greatest Showman
Broadway Show mentioned: Hamilton
Shout-out: Sue Mitchell
Previous guests mentioned in this episode: Caroline Willard, Lucy Ito, Lois Kitsch, Julie Ferguson, Jill Nowacki (episodes 4, 18, 37, 64, 82, 101, & 113), Diana Dykstra, Sue Mitchell
In This Episode:
[02:08] – Linda White started as a teller, and gives advice to anyone with their mind set of moving up to a CEO position.
[04:41] – Linda explains the ways that Upward Credit Union differentiates from the credit union space, like early adoption of digital practices.
[07:24] – Listen to Linda share her thoughts on the impact of the DE program in how she provides her expertise and efforts.
[09:38] – What's the story behind Linda finally deciding to join the DE program?
[11:20] – Linda discusses the technology changes her team implemented that helped create a more flexible and valuable team atmosphere.
[14:00] – Who does Linda surround herself with? Linda touches on the value of connecting with fellow women leaders in CUWLA.
[16:00] – Linda explains her strong tie to advocating for others in need, and how she is able to connect with team members who match the company's main purpose.
[18:57] – Listen to Linda provide insights on serving members of a credit union, and cultivating board member relationships.
[22:00] – Linda talks about hiccups she experienced earlier in her career.
[24:23] – Linda shares that you don't have to know everything to take on a new role. What is Linda's take on managing life in the CEO role?
[27:20] – Linda says that this point of her career is about paying-it-forward and mentoring. 
[29:50] – Hear Linda talk about relaxing, and landscaping.
[32:38] – What happened with high-school-aged Linda and a flat tire while being stranded?
[34:16] – This is the book Linda says she enjoyed despite the fact that she's more of a tactile learner. Linda answers a few more rapid fire questions.
[37:14] – Remember the member. Walk in their shoes.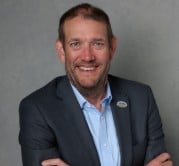 Randall Smith is the co-founder of CUInsight.com, the host of The CUInsight Experience podcast, and a bit of a wanderlust. As one of the co-founders of CUInsight.com he ...
Web: www.CUInsight.com
Details