The CUInsight Network podcast: Overdraft solutions – JMFA (#9)
Featuring Cheryl Lawson, Executive Vice President of Compliance Review for JMFA
Thank you for tuning in to episode 9 of The CUInsight Network, with your host, Randy Smith, Co-founder of CUInsight.com. In The CUInsight Network, we take a deeper dive with the thought leaders who support the credit union community. We discuss issues and challenges facing credit unions and identify best practices to learn and grow together.
My guest on today's show is Cheryl Lawson, the Executive Vice President of Compliance Review for JMFA. Cheryl shares with us that throughout her career serving others has always been at the forefront. We chat about JMFA's focus on providing a critical service that members need with overdraft solutions. 
Listen in as Cheryl discusses what a responsible compliance program looks like and the importance of communication with members. She shares the value of delivering a service that members can understand and feel comfortable with. Cheryl believes credit unions must be responsive to their members while being compliant with regulators for overdraft solutions to work best.
Cheryl also speaks about overdraft litigation procedures and current trends in the industry. She shares JMFA's future focus and tips on how credit unions can remain relevant. Cheryl believes staying open to innovation and being accessible to all members will continue to push the credit union movement forward.
In the rapid-fire questions, we learn outside of the office Cheryl loves to take walks in the park, is an active member of her church, and is excited to reconnect with her family post-pandemic. Tune in to hear Cheryl's most recent quarantine purchase and her final thoughts for credit union leaders. Enjoy my conversation with Cheryl Lawson!

Connect with Cheryl:
Cheryl Lawson, Executive Vice President of Compliance Review
cheryl.lawson@jmfa.com
www.jmfa.com
LinkedIn | YouTube 
Show notes from this episode:
What an amazing interview with Cheryl! Check out all the exceptional work her team is doing over at JMFA here.
Want to hear more from Cheryl? Click here.
Shout-out: NCUA
Shout-out: CFBD
Shout-out: Jill Nowacki
Shout-out: Bill Gates
Shout-out: Michelle Obama
Shout-out: Cheryl's church
Album mentioned: Bridge Over Troubled Water by Simon and Garfunkel
Book mentioned: Becoming by Michelle Obama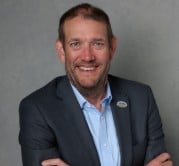 Randall Smith is the co-founder of CUInsight.com, the host of The CUInsight Experience podcast, and a bit of a wanderlust. As one of the co-founders of CUInsight.com he ...
Web: www.CUInsight.com
Details