The dirty little secret about electronic newsletters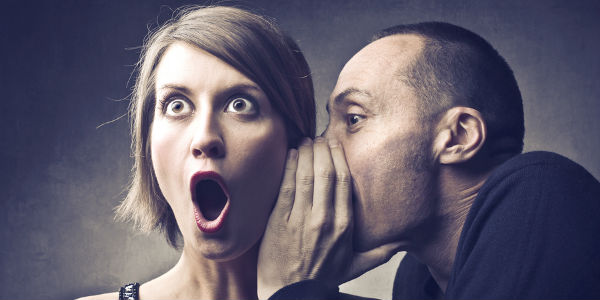 Our company has been in the business of helping Credit Unions communicate with their membership for over 23 years. With our background in printed communications we have printed millions of newsletter issues over these years.
And we produce a fair number of electronic newsletters for clients across the country as well.
We've learned a few things about what members think about their newsletter and some information about how they interact with the newsletter.
Newsletters are a crucial tool in member communication
In recent years there has been a tendency to look at the newsletter as a place to save precious marketing dollars. In fact, many credit unions have justified targeting the newsletter as a meaningless collection of information that nobody reads.
The truth is that the newsletter is generally one of the top sources members identify as the place they find important information about their Credit Union. And frankly, one of the few places a Credit Union can educate large numbers of members with thoughtful commentary on a host of issues collected and presented in a convenient form…at a fairly low per member cost.
The credit union industry needs the newsletter as a tool to differentiate itself from other financial institutions that only communicate when they want to sell the member something.
Newsletters are both a sales promotion and member relations tool
The danger many people make is to apply traditional sales promotion metrics to a tool that has much broader meaning. The newsletter can sell, educate and inform. But most of all it has to be enjoyable and informative to read.
Look to some of the leading member organizations for inspiration in their newsletters. Costco and AAA come to mind. They know that a quality newsletter reinforces the membership relationship and the value of the membership…beyond simply the products sold and the services provided. Each issue is a blend of sales promotion and education. And are very well written.
We have seen some of our credit union clients trade up their newsletter from a fairly typical 4 page printed newsletter to a 24 page magazine-style publication with lengthy articles, full color photography, and magazine-like quality. They believe that more is better and the quality statement is critical to their brand and member perception.
And we have seen others augment their print newsletters with a complementary electronic version.
Unfortunately, others have eliminated the print version in favor of an electronic-only version. And even some have discontinued everything…with the belief that they don't need to produce any type of newsletter.
Serving and educating members is an investment – part of the cost of doing business
In virtually all of the conversations we have had about converting newsletters to electronic media, the rationale was based solely on the opportunity for cost reduction.
The strategy has little to do with: 1) increasing engagement, 2) expanding readership, 3) increasing the educational benefit of the membership, or 4) differentiating the credit union from other financial institutions.
The irony is that the electronic newsletter, as a sole option to the member, results in HIGHER COSTS and LOWER ENGAGEMENT than a traditional printed newsletter.
The dirty little secret about electronic newsletter effectiveness
Electronic newsletters aren't the solution to your budget problems unless you want to exclude most of your membership from your readership.
We have reviewed a number of our clients' engagement rates for electronic newsletters and see a pattern appear…a pattern of negligible results and low readership. Frankly, it's not convenient to read a newsletter online.
Here's a typical example of one credit union client's e-newsletter statistics:
Total membership:                                       45,000
Members emailed the newsletter           18,000 (only 40% of membership)
Emails opened                                                4,600 (29% opened)
Click through to read                                   580 (12% read)
Stop and unpack these numbers. Is a 12% click through rate is a good thing when your mailing list is less than half of the membership? When effective readership is 1% of the membership?
How does this cost more? Our client spent approximately $1,900 educating 580 of its members at a cost of over $3.00for each touch point. This allocation of resource to a hyper-small segment of the membership is hard to justify. Even a printed newsletter inserted into statements is less expensive…and everyone receives one.
When does it become OK to ignore such a large percentage of the membership in favor of just few? How does this accomplish the mission of educating all the members?
If you have fallen into the trap of an e-newsletter strategy only, you owe it to your credit union to look at the true costs and member benefits in the context of the entire organization. You'll get the highest return if you communicate with everyone in the manner they find most convenient.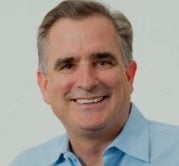 Mark DeBellis has spent over half of his life in the Marketing profession and in the promotion and management of consumer brands and services. He seeks new ways to provide ...
Web: www.psbonline.com
Details