The imposter complex and how I conquered it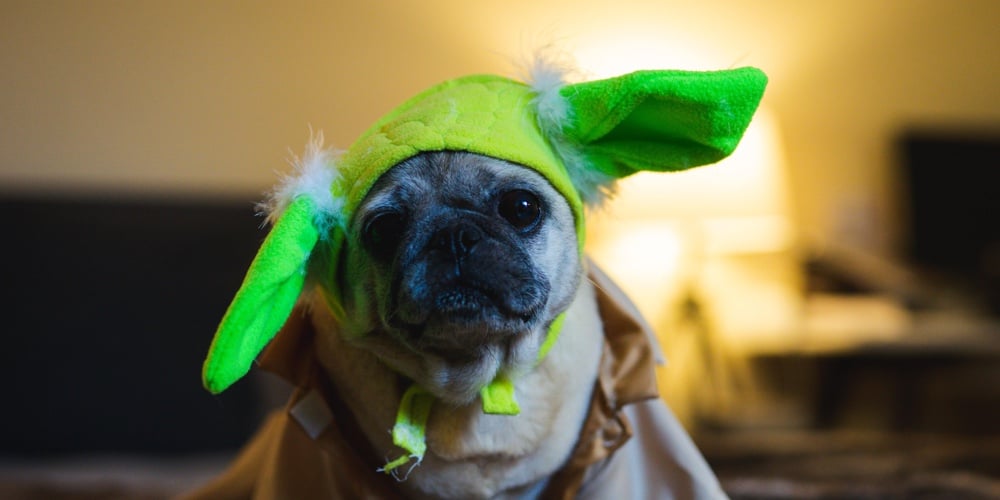 I have no business being in marketing. I didn't go to college to study marketing. I was a serving wench at a fish-n-chips restaurant all through high school. And when I graduated, I got a job as a teller at a credit union because, and I quote, "I had cash handling experience." Like many credit union lifers, many of the jobs I've had in my career I fell into, were offered to me, or thrust upon me. But I'm grateful for all of the experiences and would not have found my passion, which is marketing, had my mentor
Sarah Bang
not given me the opportunity at the Oregon Credit Union League in the early '90s.
Fast forward to 1997 and I found myself as the VP of Marketing for First Tech Credit Union under the guidance of a credit union pioneer in all things technology, the late great Tom Sargent. On my first day, Tom called me into his office and outlined the goals he had for me. He had three:
Create a strong brand
Update the website
Update collateral
I wrote these down and went back to my giant new office. I shut the door and promptly panicked. He's going to find out that I have no idea what I'm doing! I did not know what he meant by "create a strong brand." This wasn't something you could Google back then, so I went to Barnes & Noble on my lunch break and bought several books on branding. They all touched on the same central theme of look, tone, feel, differentiation, and value proposition. But it wasn't until I read "The Revenge of Brand X" by Rob Frankel that I truly understood the power of a brand. In a word, it's your reputation. If you have a bad reputation, all of the clever marketing in the world can't help you. If you have a good reputation, do you know why, and how are you protecting it?
Focusing on that one word eventually led me to writing my own book, Tattoos: The Ultimate Proof of a Successful Brand. You see, if a member or customer is willing to permanently inject ink into their flesh with your company logo, well that means you have an amazing reputation. I studied these "tattoo-worthy" companies (like Harley Davidson, Apple, Starbucks) and found that they all had the same things in common. The five steps to becoming tattoo-worthy:
Identify a target audience.
Talk to your target audience.
Know the competition FOR your target
Make them irrelevant
Stay loyal to your target
I started a new adventure 14 months ago as the Marketing Manager of QCash Financial CUSO.
I had heard of QCash through the Filene Research Institute, so I knew a little bit about them and I liked what they were doing. But when I came on board I learned that their marketing positioning was not really resonating with credit unions.
The QCash story began in 2003 when the now retired CEO of Washington State Employees Credit Union, Kevin Foster-Keddie, was practicing "management by walking around." A teller asked him a simple question: "Why are so many non-members coming in and cashing members' checks?" He didn't have an answer, so he pulled on that thread of curiosity and found out that an overwhelming number of their members were using payday lenders. In just over six months, WSECU members had borrowed more than $6 million in payday loans, adding up to over $900,000 in fees over 12 months. That's when QCash was born.
In 2015, WSECU created QCash Financial CUSO to bring small dollar lending to credit unions everywhere. They originally positioned themselves as a payday alternative loan provider. Not surprisingly, many credit unions were not interested. They did not want to be a "prettier loan shark." Last year the newly hired CEO, Seth Brickman, understood this and immediately changed the product description to what it really was – a small dollar loan. We were forbidden to ever say "payday loan alternative."
Now it was time to practice what I preach. Our journey to becoming tattoo-worthy:
#1 – Identify a target audience: We don't target credit unions by asset size. We target credit unions that are mission driven, who are passionate about DEI, financial wellness, and financial inclusion.
#2 – Talk to your target audience: What I didn't know about this target (and I learned quickly) is many of them are CDFI-certified, or seeking to become CDFI-certified. QCash is a permissible expense for CDFI grant money. I immersed myself in the CDFI process from certification to grant funding. But I'm not an expert, and I rely on my friends at Your Credit Union Partner to keep me up-to-date.
#3 – Know the competitors FOR your target: I'm happy to say that we don't really have any (right now). Our secret sauce is our relational underwriting, which is patented. We do not use FICO to decision a loan. There is one company that does offer the same type of small dollar loan product however . . .
#4 – Make them irrelevant: How are we different from the competition? We fund immediately, and they can take up to 24 hours. When a member is in a "life event" they often can't wait until tomorrow. In fact, that is how we refer to our product now – a life event loan. Secondly, we are a CUSO and we have aligned ourselves with amazing partners like Inclusiv and CUNA Strategic Services.
#5 – Stay loyal to your target: That's the key now – to not get "shiny object syndrome." Case in point, we looked at BNPL (buy now pay later) programs. The more we read about them and the more we researched, we came to realize that it did not align with our mission. It was not in the best interest of the member and we are doing just the opposite – keeping them out of trouble.
According to a recent study from pymnt.com and LendingClub, 61% of Americans are living paycheck-to-paycheck. And with rising inflation and gas prices, that's really hurting a lot of families. So where are your members going when there's more month than money and they may not have the best credit? Bad things happened to good people during COVID, just as they did during the last recession. Can they get a small dollar loan from your credit union?
I can say I'm over my imposter complex, and my experience has shown me that if you stay focused on the mission and keep purpose constant, you can't lose. It's not about marketing, it's about doing the right thing. It's about reputation.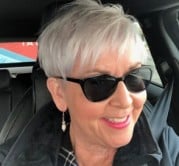 Denise started her credit union career over 30 years ago as a Teller for Pacific NW Federal Credit Union in Portland, Oregon. She moved up and around the org. chart ...
Web: https://www.zest.ai
Details