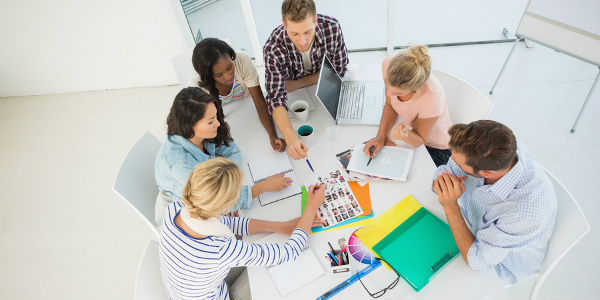 Empowerment + Collaboration = Innovation. How to get started on solutions to real life issues.
In his recent post titled Disruptive Innovation In Financial Services  Richard Branson states the compelling reason for innovation – to have a positive impact on people's lives. By addressing real-world problems and providing solutions to overcome these challenges society as whole benefits. It is my experience that Empowerment & Collaboration can help facilitate, energize and speed up the innovation process, yet there are common pitfalls to avoid. Here are some lessons I've learned the hard way that can help you create the right type of internal environment where empowerment and collaboration feed off each other to create innovation that's beneficial to your organization and the members you serve.
Empowerment
Giving someone (or a group of individuals) the authorization, consent or power to make critical decisions when devising a solution to a specific problem differs greatly from enabling them to randomly innovate. It is imperative when empowering an individual or a team that they are provided with enough direction so that the end result (the solution) fulfills the needs of your institution and its members. Too often this authority is interpreted as a license to freelance and make decisions based on what the interests of the individual or teams are. Unfortunately these are often not consistent with the requirements of the credit union (or company). Specific, measurable outcomes that are expected as a result of the efforts along with enough guidance regarding dates and resource allocation should be provided at the onset. If you can't do this you haven't clearly defined the problem to be solved. If you can, then set them loose and get out of the way, asking only that they periodically provide updates to confirm they are on time and on target.
Collaboration
Simply means working with another person or group to achieve or do something. In the context of innovation that something is to create a solution to a real problem that impacts lives in a positive manner. You are attempting to harness the power of the cooperative resources as opposed to having everyone attempting to be the first individual to solve the problem on their own. Together we do what I can't. At issue here is the ability of the individuals involved to set aside their personal goals and agendas in order to achieve something for the collective good. Whether the collaborative project involves only internal employees or also requires the assistance of 3rd party partners/providers it is essential each participant understands their specific purpose. If every individual clearly sees why they have been selected boundaries are more easily negotiated. Make sure you have a good cross-functional mix of all the necessary disciplines, including those who will need to interact in selling or assisting the member with the solution.
It's also critical that you designate a leader who has a vested interest in solving the problem and is accountable to the organization as a whole for the proper and effective use of the resources that have been provided. While this could also be interpreted as empowerment, collaboration won't work without someone paying attention to the group dynamics and making the needed adjustments. The leader will need to be able to delegate responsibility and keep the project on schedule. Many times this vital role will need to have challenging (not pleasant) conversations with a vendor, 3rd party or team member who is critical to achieving the ultimate success.  These opportunities can be a great way to prepare someone for a higher level role in your organization, yet don't let a novice at the helm of something mission critical. Take risks that are appropriate, not career threatening. Utilize project team meetings to provide status updates, not to do the actual work. Above all true collaboration requires egos to be checked at the door, leaving room for a true sense of collective achievement to permeate the environment.
Innovation
My belief is that people often avoid trying to being innovative because of the unfounded fear that they need to be able to create something starting with nothing. Some of the best solutions out there were devised quite simply by working to integrate existing solutions to create a better member experience. In his brilliant article "The High-Fidelity IT Organization", Butch Leondardson, CTO & SVP of IT at BECU points out "We believe we should not custom-build software, but instead be highly capable in integration. Integration is often the secret sauce to agility." Amen, brother. If it's a good enough approach for a $10 billion+ credit union known for its innovative approaches to member service you better believe that the majority of the industry can benefit from a similar approach as well. While too many credit unions today still run legacy core systems utilizing closed, proprietary databases that aren't generally associated with agility, the fact remains that you can persevere in blending the best of today's technology with systems whose better days are long past.
While this article focuses on solving problems utilizing internal resources the same concepts apply on a wider scale. CUSO's can be an effective way to leverage resources in seeking out answers to common problems. It's of the utmost importance to make sure all participants are seeking a similar solution. When you're combining forces to keep IT infrastructure costs down or seeking to provide alternative investment solutions to your members the common goals at a high level are usually consistent. It's when someone in the CUSO wants a specific solution to a problem that's primarily disturbing them that things tend to go haywire.
That's it. Define the problem sufficiently, get the right resources on board who know why they're involved and what you want accomplished, give them the authority they need to be successful and allow yourself to be amazed.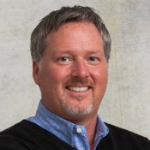 Jeff is the President of CU Succeed, llc, a strategic advisory and consulting firm he founded in 2013 to assist mid-sized credit unions. C U Succeed, LLC exists for the ...
Web: www.cusucceedllc.com
Details