The "member factor" in collateral risk management
Protecting your interest in collateral requires more than just adopting effective tools – if only that were the case! Collateral risk management practices need to also take into consideration the "member factor." In other words, your collateral protection program needs to take on a member-centric approach to add real value to your business.
Collateral Protection Insurance (CPI) is a familiar necessity for most lending institutions. It's coverage that exists as a safeguard against physical damage on uninsured loan collateral. When a borrower refuses to maintain required insurance – or simply forgets – the lender must make a decision. For larger organizations, the decision may be easier – either seek CPI from a provider or take the risk of absorbing potential losses on damaged collateral. The decision may not be so easy for smaller organizations. Many financial institutions depend on programs like CPI to help protect them from losses they can't afford.
Minimum expectations of a conventional CPI program:
Monitor a borrower's insurance
Send notices to the uninsured borrower
Charge collateral protection insurance premium for an unresolved lapse in coverage
While meeting the minimum expectations will likely help a lender stay protected, a program that simply meets the minimum expectations may lack the resources and perspective needed to help staff adapt, leading to an operational encumbrance. In addition, simply meeting minimum expectations might sacrifice service and create a negative borrower experience, ultimately leading to attrition. According to recent research focusing on consumer service, two-thirds of consumers say they have cancelled a service or ended a relationship with a company because of a bad consumer service experience.1
In contrast, eighty percent of consumers have taken a positive action after a good consumer service experience, including recommending service to friends and family and conducting more business.2 When the ability to retain borrowers depends on an organization's ability to adapt to their needs, a smarter, better-rounded program is necessary; especially one that improves the borrower experience and streamlines administration. Now that you have an idea of what makes a CPI program simple and ordinary, let's take a look at what makes a CPI program the right choice.
Click here to read more about how your credit union can adopt collateral protection practices that exceed the risk management and servicing needs of your business and members.
1 Nuance Communications. The Millenialization of Customer Service. White Paper. 2015
2 Nuance Communications. Top customer service frustrations. White Paper. 2014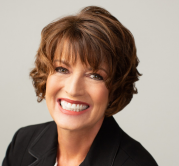 Anne Holtzman is responsible for internal product development and identifying and developing partner vendor strategies that serve to provide risk management solutions to all facets of lending institutions. She has ...
Web: alliedsolutions.net
Details