The Power of Perseverance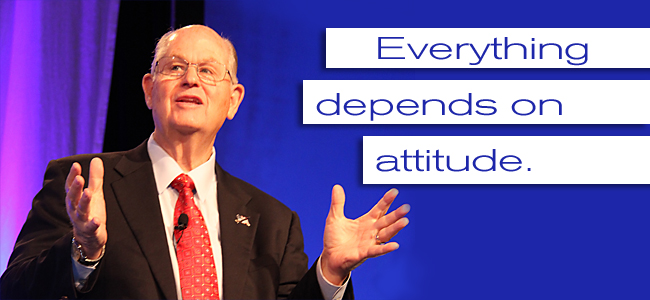 We all go through adversity in life, and the key to getting through it is simply not giving up, long-time credit union CEO John Tippets told attendees at the Cornerstone Credit Union League's Leadership Conference & Expo in San Antonio.
Tippets' presentation, "Hearts of Courage: Perseverance and Overcoming Adversity," is based on a book he wrote about the 1943 Gillam plane crash in the wilderness of Southeast Alaska.
Pilot Harold Gillam and five others—including Tippets' father, Joseph—left Seattle January 5. They and were en route to a scheduled refueling stop near Ketchikan when rough weather and mechanical problems caused the plane to crash.
The harrowing events that followed required tremendous courage, ingenuity, perseverance—and many small miracles. Four of the passengers survived sub-zero temperatures and scarce food for 29 days until they were rescued.
Throughout the harrowing ordeal, Tippets says his mother never gave up hope that his father would survive.
"Everything is life is conditional upon our attitude," Tippets says. "We can choose to persevere or we can choose to give up."
continue reading »