The Secret's In the Sauce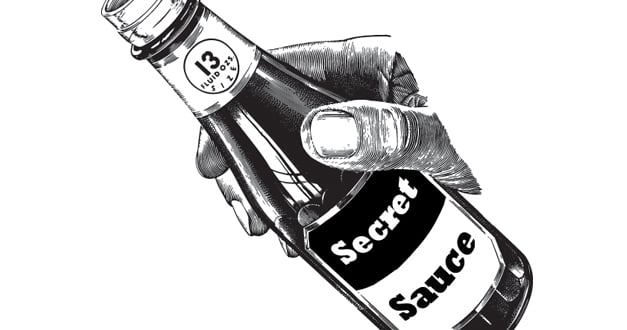 By. Walt Laskos, CUDE, The Laskos Group
I like to think that a credit union's cooperative values and principles are akin to the "special sauce" we like to taste on many of our favorite dishes. Somehow the sauce makes the recipe come alive, producing a culinary experience worth savoring and remembering for days on end. Take away the special sauce and those barbeque ribs and chicken wings don't come close to being "finger-licking' good."
In the case of credit unions, its cooperative values and principles are what make a credit union a credit union. Serving as the value proposition, they provide a distinct experience of the credit union, a flavor far different than produced by any bank, and one so tantalizing that it can propel a credit union's reputation far above its competitors.
Become detached from the cooperative values and principles, and suddenly the credit union experience looses its spice, becoming bland and even bitter. Strive to keep those values and principles alive and always in the forefront of daily activities and all business decisions, and they will generate a distinct pizzazz to the experience folks have of your credit union, one that promises to see them coming back for more.
Missed opportunities?
It was just last year that we marked the United Nation's International Year of Cooperatives; an observance that I thought would see a lot more credit unions launch programs specifically geared to celebrate their cooperative roots and educate the American public on the value that comes from a system that is not shareholder-driven.
Yet, there were no parades, no fireworks and no legacy projects started that would always stand forth as a remembrance of that yearlong observance. So, from my observation point, it was only natural to wonder if credit unions had forgotten the special sauce that makes them what they are. Or, perhaps the problem was more severe. Suppose it was now seen as a secret sauce, for fear of it being replicated by others?
Don't get me wrong. There's no doubt that countless credit unions adhere to the cooperative values and principles that have flavored their roots from day one, but, if I asked any of them to offer an explanation as to why they do the things they do, I'm of the opinion many would have difficulty pointing to a specific set of values and principles underlying their entire business model.
Now, if that is indeed the case, then think about the consequences. If credit unions can't fully describe, consistently and with one voice, the special sauce that gives them their distinct flavor, or in other words, the core vales and principles by which they live and are distinguished in the marketplace, how will American consumers ever come to understand rightfully what a credit union actually is and has to offer?
Signs of hope
Several days ago I came across two news items that lead me to believe the secret of the sauce has not been forgotten.
The first news item came from The Credit Union Journal which hosted a survey on its website that asked viewers, "When it comes to 'Commitment to Cooperative Principles' by NCUA Board Candidates, I believe: A) It is important, B) It is not important, or C) I'd rather see this as a requisite for credit union CEOs.
The results: 44% said it is important; 27% said it is not important, and 29% said they'd rather see this as a requisite for credit union CEOs.
OK, although some 27% cited no reason for NCUA board candidates to espouse the cooperative principles, 73% recognized their value. This is good but it's not all. The survey was not conducted in a vacuum but was prompted by a petition being spearheaded by a concerned group of credit union leaders. They are respectfully requesting President Obama to nominate NCUA board members who understand the cooperative model.
Their petition states that two NCUA board seats will open this year and that the undersigned believe these appointed governing leaders should be held to the same standards credit unions themselves follow, being motivated by the unique contributions and needs of a cooperative. For more information about the petition or to add your signature, visit Co-Ops for Change.
The second news item comes from CUNA News Now and discusses Rekindle, an initiative designed to reawaken credit unions' passion for collaboration, and for restarting the economic engine that founded the cooperative movement.
The article explains how Rekindle was born from a core group of Pennsylvania credit unions interested in working together to solve problems. Since its debut last year, Rekindle has grown steadily throughout the middle-Atlantic states. Belco Community Credit Union in Harrisburg, Pennsylvania, launched the concept and now Mid-Atlantic Corporate Federal Credit Union has assumed a leadership role in developing a scalable collaboration framework for participants.
According to Jay Murray, president/CEO of Mid-Atlantic, "Rekindle provides credit unions with a structure and method to find solutions to common problems." He went on to say, "Whether it's driving down redundant system costs or sharing staff expertise, our movement has always been at its best when we collaborate, and today—with a growing regulatory burden, ever-thinner margins and fierce competition from the banking sector—it's past time to reignite the cooperation that made our movement strong." Imagine how I felt when I read those words!
It doesn't take a culinary chef to see that the special sauce for credit unions has always been part of their recipe. It's the very essence, the spice that makes them who they are. While parts of the recipe and some ingredients may have changed over time, one thing always remained constant and that's the sauce—the cooperative values and principles that make a credit union distinct.
So, as you go about your duties at the credit union, cooking up your next special, dishing out a loan or planning an event to engage members, always remember—the secret's in the sauce.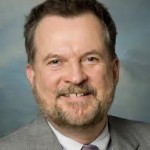 Walt Laskos, C.U.D.E., M. Div., is editor-in-chief of CUNA's monthly flagship publication, Credit Union Magazine. He is a DE (Development Educator) with a background spanning more ...
Web: www.cuna.org
Details