The Seven Marketing Virtues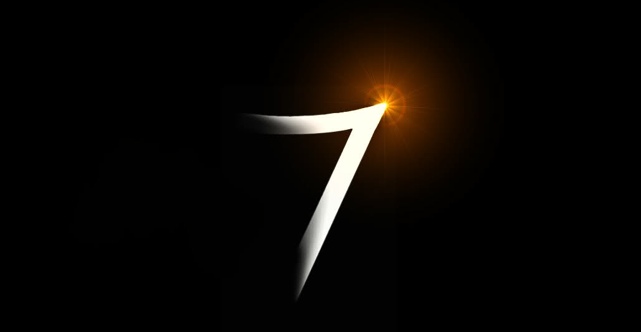 by. Mark Arnold, On The Mark Strategies
A few months ago, we covered a tongue-in-cheek list of The Seven Deadly Sins of Credit Union Marketing. While many of you are familiar with the historical concept of the seven deadly sins, less well known are the Seven Virtues.
Developed over thousands of years from Greeks like Aristotle and Plato to early Christian thinkers in the Middle Ages, the commonly accepted list of virtues includes chastity, temperance, charity, diligence, patience, kindness and humility.
In the interest of fairness and balancing those seven deadly sins of credit union marketing, I think there is also a lot to learn from their counterparts on the virtues side. Therefore here are The Seven Virtues of Credit Union Marketing, in no particular order.
Sharing ideas. There's nothing wrong with appropriating general ideas from others, improving upon them and then using them as marketing tools for your credit union. A great strength of our industry is, in fact, its cooperative nature. While blatant copying is never a good idea and does little to help expand the scope of the way we communicate to members and potential members, variations on a theme in marketing can lead to beautiful new works, as they often do in music.
Moderation in actions and thoughts. Let's face it; as credit union marketers, we love developing new ideas. Sometimes they work out great, to the benefit of all. Other times, however, we can get a little too much on the wild and wacky side. Our marketing and communications efforts, while striving for uniqueness and appeal, should never try to be the 50-foot-tall pink gorilla balloon on top of the used car sales building.
Our giving nature. Credit union marketers are a giving group of people. We give the best service we can, both externally to embers and internally to our fellow workers. We are the brand and image ambassadors of our credit unions, working tirelessly to establish and reinforce those messages. We also often wear many hats and strive to generate excitement about our credit unions as their cheerleaders.
Hard work and dedication. Like lots of marketing professionals these days, we put in long, hard hours. For many of us, the day starts before the drive-thru lanes open at 7 AM and ends after they close at 7 PM. There's a sense of diligence, commitment and hard work that permeates our industry. This applies to everyone involved in our credit unions, from the volunteer boards to front line staff and senior management to marketing. Most of us aren't here to get rich; we're here to earn an honest living and to help people along the way.
Patience, patience, patience. If there's anything credit union marketing requires, its patience. Very rarely do we see the fruit of our labor grow immediately. Often our countless hours spent on identity, branding and promotions can take months or years to come to fruition. We must also balance this gift of patience with a group that might not share it fully with us: our senior management teams and CEOs. By nature, they expect results, fast and statistical. They want to see the ROI on all the marketing dollars and time we expend, which is perfectly understandable. Balancing the two is a challenge, one usually met well by credit union marketers.
Giving back to the credit union movement. It's all about "people helping people," right? Credit unions do a terrific job of remembering this, especially in marketing. We know that, behind the pomp and circumstance of our ads, promotions and brand-preaching, there is an authentic zeal for kindness and courtesy. This applies to our members, our communities of potential members and our fellow credit union workers. Working at a credit union offers this amazing perk; that we actually live the "people helping people" motto. Credit unions marketers that delve a little deeper into the culture experience this even more fully. Get involved with the credit union movement, locally and at the state and national levels. Attend your local chapter meetings, make it to conferences and lean about what's going in in the world of credit union legislation.
Recovering from our mistakes. Not every marketing campaign is successful. Not every idea we share with our management teams is well-received. In all honesty, marketing people can get pretty big heads (I'm guilty of this). When we do fall, however, the true mark of our character is how fast and how high we rise again. Admitting when something didn't work as planned takes courage. Analyzing why it didn't and applying that information to future efforts is key. This ability to pick up the pieces and move on, stronger and wiser, helps earn success.
There they are; seven virtuous credit union marketing characteristics to counter seven vices. Seven is an arbitrary number based more on historical precept than anything else, so please feel free to add as many more as you'd like. One of the greatest perks of working in credit union marketing are the virtues that surround and enhance our daily work lives. When studied and applied, their advantages become even more apparent.
Mark Arnold is an acclaimed speaker, brand expert and strategic planner helping businesses such as credit unions and banks achieve their goals with strategic marketing insights and energized training. Mark ...
Web: www.markarnold.com
Details