The top 3 cost-saving benefits of outsourcing collections
Most businesses—credit unions included—are always looking for ways to save on basic operational costs. Efficiency is the name of the game when you want to keep your members happy and, ultimately, pass on those cost savings to them in the form of lower loan interest rates and higher deposit account interest rates.
When it comes to collections, cutting costs can seem like an impossible feat when you have limited resources in staff, time, and technology. After all, there are only eight hours in the workday, and your collectors likely have a difficult time reaching delinquent borrowers during typical working hours.
Sure, you could have your collectors make calls after hours and on weekends to increase contact rates, but that would derail you from reducing operational costs as you'd be forced to pay your employees for overtime or differential shifts and/or would have the added overhead cost of keeping your branch(es) open for longer hours.
Aside from the actual monetary costs of in-house collections, such as employee salaries and benefits, there is also the opportunity cost that comes with lost productivity. Are there other functions your employees could be focusing on to increase revenue and improve member relations in place of time-consuming back-office processes like collections?
When weighing the benefits of reducing collections costs and still meeting your goals of lowering delinquency and charge-offs, perhaps you should consider outsourcing your collections efforts to a third party. 
You may be thinking, how does paying a vendor save my credit union money? We live in a world where "DIY" is a route that many people travel down to "save money." Still, when you consider all of the intricacies that are involved in the collections process, I think you'll find that in the long run, outsourcing comes with significant cost savings.
In this article, we'll discuss the top three cost-saving benefits to outsourcing your collections activity.
1. Leverage Scalability
Choosing to outsource collections allows you to take advantage of the scalability of an organization that is heavily invested in the business of collecting. It is their bread and butter—their expertise, so it doesn't have to be yours. They've already invested in the technology, infrastructure, and employee hiring and training needed to excel at the debt collection process. 
Collection agencies have collections processes down to a science, deploying innovative technology and state-of-the-art staffing models to ensure that collection agents make the maximum number of calls during peak evening and weekend hours. In addition, collection agencies prioritize staying abreast of regulatory changes to help their clients remain compliant with consumer protection regulations and best practices.
Rather than investing in technology and increasing your staff and hours of operation, outsourcing your collections workload allows you to leverage the scalability of a third-party provider that has already made the kind of investments you need to reduce delinquencies and increase your collection rates. 
One of the greatest benefits of outsourcing is it's a variable expense. As your delinquency declines, so does the expense. When you have a full-time employee, you don't recognize a reduced cost when delinquency declines; you simply have an employee who you're now trying to keep busy.
2. Save on HR-Related Expenses
Successful collection agents are highly trained and skilled at their jobs. They know how to be direct but still treat your members with respect and empathy. Not everyone is cut out to be a collector. The right individuals exhibit patience and can remain calm under pressure, particularly when dealing with delinquent borrowers. 
With all of that said, to ensure you have a successful staff of collectors, you will have to invest in both the hiring process—to ensure you've hired the right people for the job—and the training process to ensure those individuals are properly and thoroughly trained.
Choosing instead to outsource your collection efforts can save the HR-related expenses of hiring and training in-house collectors.
3. Reallocate Time
Time is a non-refundable resource, and every minute your employees spend doing tedious, back-office functions such as collections is time spent away from revenue-generating tasks. It can be challenging to quantify this time commitment, but consider this scenario:
Your collector spends an hour of his/her day making calls from a delinquent member list. Of that list, they are only able to make direct contact with five of the borrowers because, as stated earlier, they are calling during traditional work hours. Of the five members, two make payments, and the other three make promises to pay.
Meanwhile, in the same time, it took your collector, an agency could have likely tripled those stats to increase your collection rate through an omnichannel approach to communication, including outbound calling, interactive voice response (IVR), email, and text notifications. 
Getting back the gift of time allows you and your employees to reallocate your time and focus on more strategic, long-term goals. Just because what you're currently doing is technically "working" doesn't mean it's working as efficiently and successfully as it could. 
Breaking the status quo can be initially daunting, but the benefits can be tremendous. Outsourcing your collections can help your financial institution more effectively manage delinquency and reduce the cost of your collections efforts.

Click here to learn how our flexible, compliant, cost-effective service could help your institution lower delinquencies and cut your collections costs.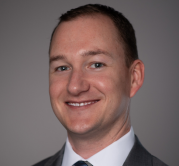 Steve Castner serves as Account VP at SWBC. By leveraging the risk management products and solutions of SWBC's Financial Institution Group, Steve helps his clients manage expenses, lower delinquency, ...
Web: https://www.swbc.com
Details