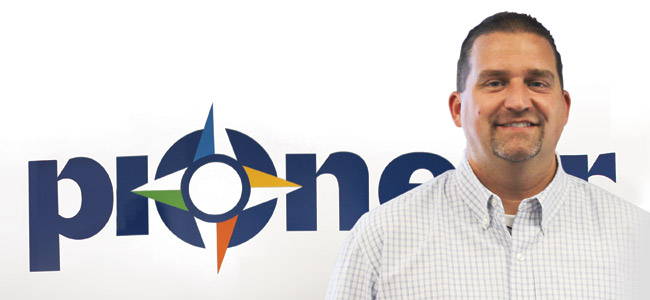 Trevor Hyre brings a spirit of change to his COO post.
TREVOR HYRE BRINGS A SPIRIT OF CHANGE to his position as chief operations officer (COO) of Pioneer West Virginia Credit Union, Charleston, W.Va. Under his leadership, the credit union has been transformed from an order-taking culture to a high-producing, no-nonsense workforce.
"I didn't come in following the slow-paced, easy approach," Hyre explains. "I didn't want to just take business as it comes in. I wanted to go out and find opportunities."
Taking advantage of those opportunities led to sharp increases in the credit union's lending and credit card businesses. Since 2012, Pioneer West Virginia's outstanding credit card balances have grown from $5.8 million to $10.2 million; other loans outstanding, from about $110.8 million to nearly $136.3 million; and the loan-to-share ratio, from 78% to 88.4%.
"I want to continue to grow the organization," Hyre says. "We're the financial institution of choice for the communities that we serve, the premiere employer for financial professionals, and the model for other financial institutions. We developed that mission statement at the first strategy session after I came on board [in December 2010]."
continue reading »