The unbearable lightness of paying (with Apple Pay)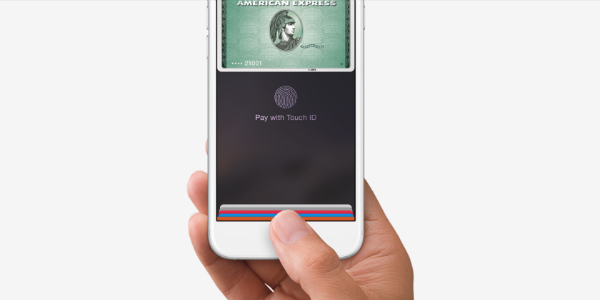 I took Apple's new mobile payments system, Apple Pay, out for a spin in my small town. Here's what happened.
by: Jason Cipriani
There is little doubt that the new Apple Watch stole the show during the company's big event on September 9, but it was the introduction of Apple Pay, its contact-less mobile payment system, that was the most intriguing. For years, the ability to seamlessly pay for goods with your phone has been more fiction than reality, marred by clumsy interfaces and spotty support. With the latest version of its mobile operating system, iOS, Apple AAPL 1.55% was finally throwing its hat into the ring. Could the technology company accomplish what so many others have not?
Last week, we were finally able to find out when iOS 8.1 hit the airwaves. Apple Pay comes with support from a number of banks, credit card companies, and big-box retailers. The list is exhaustive: Visa, MasterCard, American Express, Wells Fargo, Citi, Capital One, Foot Locker, Walgreens, Macy's, and McDonald's each promise to accept the new payment method. Naturally, the first thing I wanted to do was test it out in the real world.
Initial setup for Apple Pay is fairly simple. The application asks if you want to use the same payment information used for buying apps in Apple's App Store and media in iTunes to purchase physical goods. I agreed with a tap of my finger, but chose to add more cards to the service while I was at it. (You can add up to eight accounts.) The process works like so: snap a photo of your card with the iPhone's camera, then enter a few extra pieces of information to confirm your identity. It was smooth sailing for my American Express card, but my Chase card gave the app trouble, due to its funky sideways layout. So I hand-keyed the information in, like a technophilic caveman, and waited for a verification code to arrive as a text message. Finally, I attempted to add my Simple debit card, but was promptly greeted by a message informing me that the bank didn't support Apple Pay. Bummer.
It took me less than five minutes to set up Apple Pay. Then I set out to test it in my Colorado town. My first stop was at a local restaurant where I frequently dine. After eating a meal and receiving the bill, I asked, "Do you accept Apple Pay?" The clerk, unsure of herself, responded with hesitation: "Um, we use iPads and can swipe your card." Fair enough, I thought, this is the first day of living in a post-wallet world. I handed over my plastic debit card.
continue reading »