The worst thing about rewards credit cards (and how banks can fix it)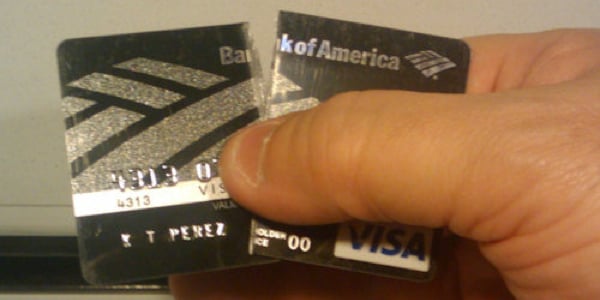 I recently got an email from Bank of America encouraging me to sign up for its BankAmericard Cash Rewards Card. It looked like a good offer: I could get a $100 bonus just for spending $500 in the first 90 days, and any rewards I redeemed into my Bank of America checking account would be boosted by an additional 10 percent. It also provides 2 percent cash-back on grocery purchases year-round, which would fit in nicely with my existing spending habits (and would encourage me to cook rather than dine out).
There's just one problem: The card's marquee cash-back category, with a 3 percent reward rate year-round, is gas. I live in New York City. And like many New Yorkers, I don't drive.
Pick almost any other category — restaurants, movies, department stores — and I'm in. But I'm not about to sign up for a card where the best cash-rewards category is useless to me. Still, it got me thinking: Wouldn't it be nice if you could customize your bonus categories, so that your rewards card is optimized for the sorts of things you actually buy?
After a bit of research, I've only been able to turn up one such card being offered today: The US Bank Cash+ card. Every quarter, you choose either gas, groceries or drug stores as a 2 percent bonus category. Then you can choose from several other categories to fill two 5 percent slots. If you tend to travel a lot, you can set hotels and car rentals as your quarterly 5 percent categories; if you go out to eat a lot, there are categories for restaurants and fast food joints. You can change the categories every quarter, so if you're planning to buy a computer or TV, for instance, you can swap in the electronics category.
continue reading »