This is the most popular financial resolution for 2015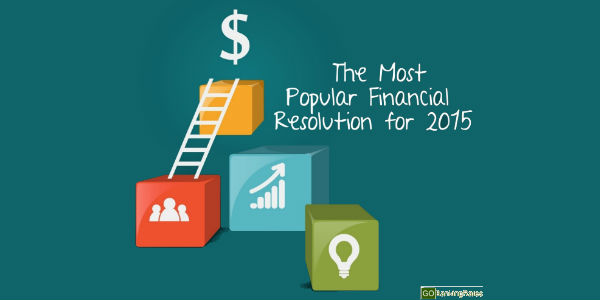 by: Christina Lavingia
Although the end of the year can be stressful, it also evokes that natural inclination to look back, reflect, and resolve to make positive changes in the new year. For many, that means getting their finances on track once and for all.
Last year, GOBankingRates conducted a poll asking respondents about their financial resolutions for 2014. Thirty-nine percent said saving money was their biggest financial goal, over paying down debt, investing, getting a raise and building an emergency fund.
Popular Financial New Year's Resolutions
Money-related resolutions are common; according to Fidelity's annual financial resolutions study, 31 percent of resolutions set this year revolve around money. But it's not surprising money is a prevalent theme — GOBankingRates found in September that more people are scared of being broke than dying. Who can blame them? Finances are irrevocably tied to our freedom and touch every facet of our lives.
This is the second year we conducted the financial resolutions survey. In last year's poll, 39 percent resolved to save money, 29 percent selected pay down debt, 12 percent answered invest, 11 percent said obtain a raise and 9 percent said they wanted to build an emergency fund. This year produced largely similar results, though in this year's poll, we included the answer option of "improve spending habits," which had a larger response than building an emergency fund did last year. Interestingly, the only other response that fluctuated was paying down debt, which fell by roughly the same amount this year that improving spending habits increased over building an emergency fund.
continue reading »