Three key areas of employee brand training during the pandemic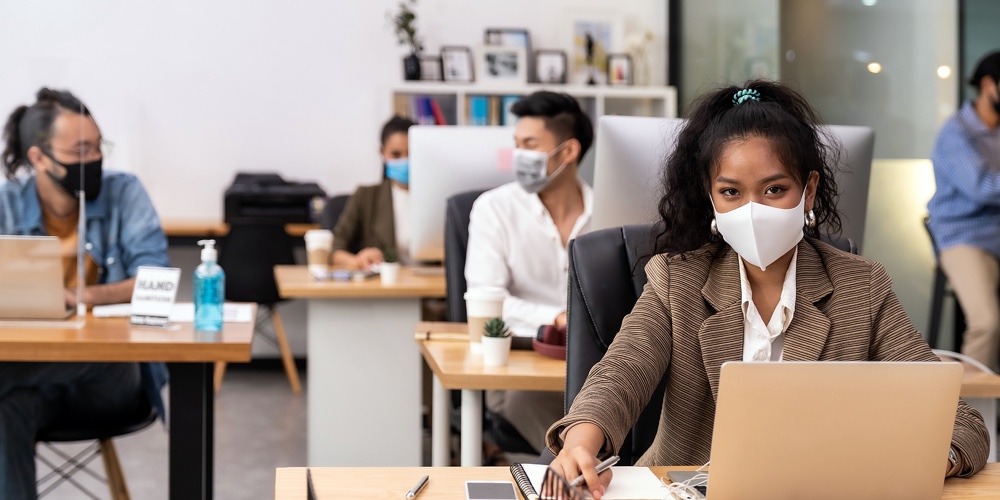 It's hard to believe a year has passed since first news of COVID-19 hit the airwaves. The world is certainly a remarkably different place than it was just twelve short months ago. The kinds and types of changes and upheaval consumers and retailers now face were only just beginning to surface this time last year and continue to evolve at, what might be best described as, a dizzying and confusing pace.
Fortunately, the credit union industry has done a terrific job pivoting in the face of the pandemic and continuing to provide critical financial products and services to members even during these tumultuous times. While the endgame may not yet be in sight, credit unions must continue to devote the time and energy required to maintain outstanding member service.
Your employee brand and member experience training must be at the forefront of this initiative. Credit unions that continue to provide superior service are those which consumers will remember and remain loyal to today and in a post-pandemic environment.
While staff brand and member experience training contain a tremendous diversity of topics, consider the following three as your team looks to keep the gas pedal firmly down when it comes to the expectations you have of your employees. 
Empathy. More than ever, consumers (and everyone, really) both crave and deserve empathy. True empathy is something to which staff need training and exposure. This personality trait empowers your staff to look at situations from the member's perspective. To truly connect with members during the pandemic, your staff must remain well-schooled in empathy tools and communication tactics. Without empathy, you run the risk of a brand that disengages from the members that count on it most. A terrific example of this comes from Zappos who, as part of their response to the pandemic and helping customers deal with its challenges, established a hotline for people who just wanted to talk. No hard sales pitch, no pushiness, just an ear for customers that need it.
Positivity. There's no doubt about it, times for many people are tough. Before the pandemic, your brand likely focused a great deal on positivity both between staff and how they interact with members. Now, your positivity vibe must be amped up even more. Your members look to your staff for a bright smile, understanding, and perhaps most of all, a shoulder to lean on. To continue the bond your brand has established with members, you must continue to train staff on the importance of positivity and how their actions, on a daily basis, directly impact and influence the members they serve as well as their teammates.
Proactivity. It's always a good idea to be in proactive contact with members rather than passive or reactive. The pandemic era has emphasized the truth of this. More than ever, your staff must look for ways they can reach out and connect with members, providing them with the tools and information they need to access credit union products and services. While sitting idly by and hoping additional member business would just blow in the front door was never a good strategy, this type of overly-casual attitude towards member contact is a recipe for disaster in the current retail environment. Your staff must be trained to proactively and consistently reach out to and connect with members in meaningful ways to further develop and strengthen the bond and loyalty they feel towards your credit union. Ultimately, your members want your credit union to be more proactive in reaching out to them and addressing their needs. While everyone, including your members, faces stresses related to the pandemic, a proactive approach towards connecting with them helps better ensure your credit union remains top of mind when it comes to member needs.
Empathy. Positivity. Proactivity. These are just three of many critical brand and member experience training topics to focus on with your staff. How well is your credit union addressing these three specific topics and, more importantly, how well are you maintaining a consistent staff training program during these challenging times? Your answer to that will, in large part, determine your success and relevance not just tomorrow but in the longer-term post-pandemic world. 
Mark Arnold is an acclaimed speaker, brand expert and strategic planner helping businesses such as credit unions and banks achieve their goals with strategic marketing insights and energized training. Mark ...
Web: www.markarnold.com
Details