Three Steps All Credit Unions Must Take to Prepare for the Next Disaster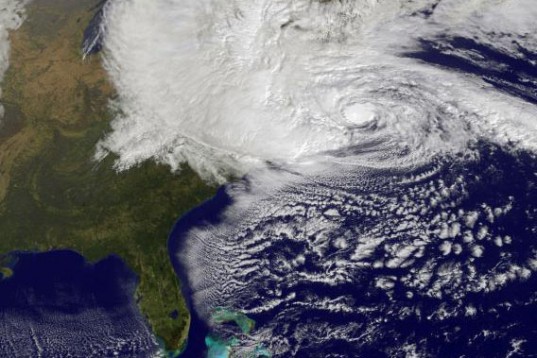 by Henry Meier, Credit Union Association of New York 
What New York's Governor Andrew Cuomo said on Saturday as he was surveying the damage to New York's infrastructure from Hurricane Sandy is even more true in the context of credit union disaster preparedness:
"I think we have to look at the bigger things.." These are very expensive, disruptive problems when they happen, and they can be devastating," he added. Therefore, better infrastructure "would be a big solution." Better to pay the price for protection than for rebuilding everything that has been washed away."
Since 9/11, the need to better prepare for the unexpected but inevitable emergency that disrupts service and cripples commerce has become an operational and regulatory priority.  But, it's one thing to develop plans on the assumption they will be needed once in a generation; it is quite another to implement these plans if one believes that such disasters, both natural and man-made, are going to occur with greater frequency and ferocity.
All financial institutions, not just the large "systemically important" banks and largest credit unions, have an obligation to develop and contribute to a disaster preparedness infrastructure. After all, for the member in need of emergency funds, it is little consolation that their financial institution is not systemically important enough to process payments during an emergency.  Fortunately, the cooperative nature of credit unions already provides us the means to cost-effectively create a system that better protects the access of members to financial services at the times they most need them.
Seeing the devastation on Long Island and throughout the metropolitan New York area,  following similar scenes of devastation in upstate New York and Vermont a little more than a year ago, has taught me that the existing guidelines and regulations don't go far enough. Since 2007, NCUA has mandated that all credit unions have disaster preparedness plans.  But instead of a collection of individual plans it is time to harness the cooperative credit union structure to create a disaster preparedness infrastructure that could cost-effectively ensure that our members have access to financial services and also provide a framework for reducing operational costs for all credit unions.  What's more, there's no need for us to limit this network to credit unions; any bank which wants to harness the power of a nationwide network could join in.
Here are the key components that need to be put in place.
First, by creating a disaster preparedness network credit unions could use the resources of unaffected regions to help credit unions in disaster zones.
In 2002, New York's Banking Department joined with federal financial regulators in issuing a draft white paper in which it suggested that systemically important banks maintain adequate "out of region" facilities for core operational activities in the event of a disaster.  Credit Unions of all sizes already have such a system if only they would utilize it. Shared branching networks are now national in scope.  This means that members who belong to a shared branching credit union can access needed funds in the time of an emergency even if their local branches are not operable.
A second  component of a disaster preparedness infrastructure would utilize the expertise of  trade associations representing all 50 states.  The Association has played a role in helping to keep members informed about the status of credit unions that were so badly damaged they did not even have the ability to communicate with their members.  Why not set up a system in which the associations in one part of the country  are  the emergency contacts  for credit union members in another region? This way we could be assured that no matter how large a storm, credit unions could get out the word to their members and members would have a contact number to reach out to and get the latest information..
In addition, both our state and national Associations could provide compliance and legal advice on a temporary basis in the event that an association is knocked out of service.
Finally, credit unions should use the need to develop a disaster preparedness infrastructure as an opportunity to combine back-office operations, such as information technology support and core transactional activities like payment processing.  Even without the need to prepare for the next disaster or terrorist attack, by combining resources credit unions could structurally reduce expenses at a time when the economy is making it difficult for anyone to make a return on member funds.
Unless we start truly harnessing the cooperative potential of credit unions on a national scale it is  doubtful that even the biggest credit unions can cost effectively buffer themselves against repeated disasters, be it a hurricane or terrorist attack.  It is time the industry utilize technology that's already available to better protect our members resources. By creating a national infrastructure that enables us to not only react to disasters but be better prepared for them, we ultimately can better serve our members.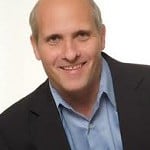 As General Counsel for the New York Credit Union Association, Henry is actively involved in all legislative, regulatory and legal issues impacting New York credit unions. Whether he's joining ...
Web: www.nycua.org
Details