Three strategies for a successful remote work program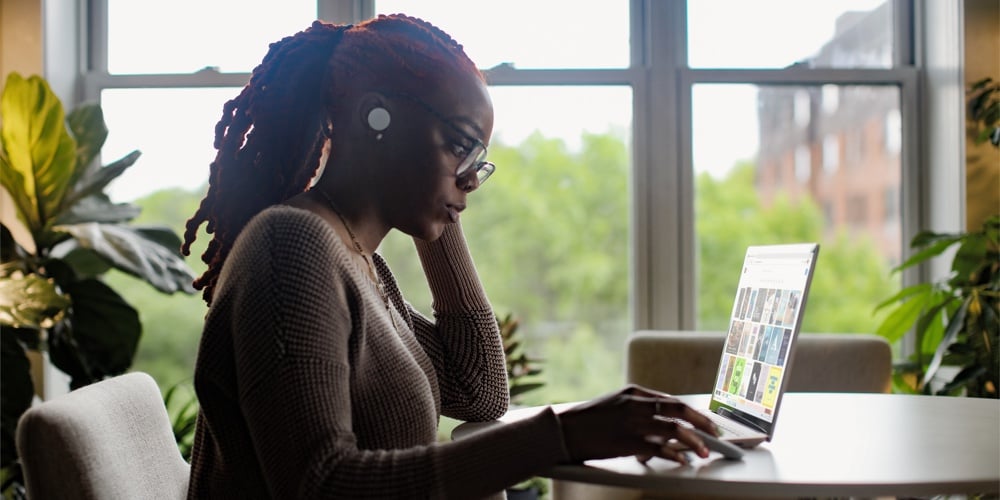 While it may not feel like it today, someday we will put COVID-19 and its many disruptions and frustrations into the rear-view mirror in order to return to some sort of normal. Yet, we can be certain that many behaviors that necessarily changed during the height of the pandemic will become permanent. We shop online more often, enjoy movies at home rather than viewing them at a movie theater, and stay in touch with friends and relatives via video conference.
Another change that is here to stay is remote work. Is your credit union ready for a future where remote work becomes the norm? I am not referring to the technology needed for secure and efficient work, such as video conferencing, Virtual Private Networks (VPN) and secure email. Rather, are your managers equipped to handle the challenges of managing a team that is partly in-the-office, fully remote, and / or hybrid? Especially when prior to the pandemic, credit union staff members based in an office were largely in that office.
In March 2020, when the world essentially shut down, businesses all over the globe worked from home, except essential workers like our branch staff, of course. With all office workers remote, we were all "in this together" and an esprit de corps took place. We looked after each other, made sure that parents had extra time for home-schooling, and virtually met our colleagues' cats and dogs. As the pandemic drew on, many wished to be back in the office, but many also saw the advantages of home / remote work and wish to continue the arrangement after others return to the office.
What are credit unions to do?
Offer remote work options to existing and prospective team members
We can now safely say that remote work is here to stay, and without offering a remote / hybrid work option, credit unions will lose valued employees or struggle to attract top talent. The numerous studies on this fact are clear. One example:
"Half of workers now report that they will not return to jobs that do not offer remote work" states OWL Labs "State of Remote Work Report."
In a challenging staffing environment and with many competitors for your top talent offering flexible working arrangements, it is critical that credit unions not only offer remote work options, but actively – not begrudgingly – support the effort at all levels of the organization.
Support your managers
Simply enabling remote work is only the beginning; comprehensive manager support and training is key to a successful program. We know that managers are the most important people in your credit union when it comes to employee satisfaction, success, and well-being. Yet, your managers may not be equipped to ensure your remote workers are happy, productive and not a flight risk.
A 2020 study by the Harvard Business Review notes,"About 40% of the 215 supervisors and managers in our study expressed low self-confidence in their ability to manage workers remotely" and "managers who reported that their organization provides little support for flexible working, the level of self-efficacy for managing remote workers was lower.[1]" This lack of support can manifest itself in low employee morale and well-being. An active and comprehensive program, including manager training, is vital to a successful remote work program.
Trust your remote workers
Remote workers are often more productive yet susceptible to burnout and lack of engagement. Once again, this comes down to the manager. Trust that your team members are working hard and efficiently. In researching this article, I interviewed several remote workers, some who started remote work because of the pandemic and some that were remote well before. A clear finding is that remote workers feel appreciated and supported when their managers trust and actively engage them. A few quotes prove this:
"When your manager respects your time, you are more committed."
"If companies are not open to believing in and trusting their employees, and don't let them work remotely if that is their desire, the company is not going to keep them."
Trust in your employees is a key factor in creating an environment of psychological safety, where your team members feel free to ask for help, share suggestions or challenge the status quo. Creating psychological safety is more challenging in a remote work situation and requires intentionality on the part of the manager – it rarely happens organically. However, investment in supporting your managers, providing comprehensive training, and enabling them to trust employees can create a sustained, successful remote work program – and one that creates a workplace environment that leads to lower attrition and greater recruiting attributes.
Takeaways
Invest in your remote workers and their managers – be intentional in their support and recognition.
Have an enterprise-wide program with executive-level support and comprehensive manager training.
Lead with trust and activate the importance of psychological safety and engagement.
[1] Harvard Business Review – Remote Managers Are Having Trust Issues, July 30, 2020 – Sharon K. Parker, Caroline Knight and Anita Keller.