Tigers Credit Union goes from campus to community
In college, students fear showing up late
 to class, but don't want be first to show up at a party. Many financial institutions have struggled in a "pioneering" effort to appeal to the unique emotional bond that a college town niche can present for differentiation and growth.
For financial institutions trying to find unique ways to market to a rapidly growing millennial or college population, aiming for relevance is hard to grasp. Whether their brand is in need of a transformation, or just in need of articulation to reach this younger generation, the thought of diving all in to overhaul a struggling brand is intimidating.
Sometimes a company struggling with growth needs a complete overhaul to build a successful brand. Sometimes logo adjustments, a new color palette, identity, and a renewed vision are all it takes to unearth new opportunities, and reach the unique target they've been aiming at.
Tigers Community Credit Union, a subsidiary brand of West Community Credit Union (WCCU), had tried for years to focus their niche brand to the University of
Missouri (Mizzou). WCCU created the sub-name (Tigers) after the school's mascot and out of a desire to better relate to college students and faculty, a valuable part of the Columbia, MO population. The Tigers brand and branch would hopefully help truly connect to the Mizzou community and lifestyle, attracting the sought-after college market.
Tigers Credit Union operates in the highly competitive market among scores of credit unions and community, regional, and national banks. Some marketplace confusion was created due to a saturation of similar sounding organizations using the "Tigers" name. So the opportunity to differentiate the brand with a new identity could set Tigers apart.
A dated on-campus branch was struggling to grow business or traffic, as it was only accessible to students and faculty. To
grow membership, the branch was moved off campus to a high visibility central location to reach a larger community audience including young professionals. West Community reached out to Weber Marketing to design a new transformational branch and provide members with an experience, building off of a new Tigers brand.
"Our initial brand and marketing assessment provided valuable insights into overcoming the credit union's growth challenges,"
said Ruth Kapcia, Weber Marketing's Director of Retail Experience. Immediately, a big hurdle identified was a vague brand promise that few staff could identify, let alone share. Additionally, a lack of target audience definition significantly hindered West Community's growth potential and progress. Tigers was trying to be everything to everyone. Not a spot a brand wants to be in.
Once the credit union's challenges and goals were defined, they led to building a brand articulation project. West Community expressed a desire to focus on the link, or gaps, between the internal organization and its target market and brand, so Weber Marketing developed a tangible set of recommendations for improvement.
The Tigers brand strained West Community's resources, brand consistency, and budget. To alleviate this pressure, the brands were unified more closely, while still maintaining distinct personalities.
In order to appeal to distinctly different target audiences and articulate a shared brand identity between West Community and Tigers, the logos were redesigned with a more consistent look.
The new logos unified the two brands, while maintaining a separate and creative identity.
West Community's old brand tagline — 'More Than You Imagined' — was also not working hard enough. It was missing the opportunity to link every interaction between the employees, communities, and members. The new tagline – 'Banking On You' – is not only more clear and concise, but captures the credit union's brand essence to support people in pursuit of their dreams.
The new Tigers branch prototype included everything from revamped merchandising to a refreshed organizational brand. The newly designed merchandising material helped the credit union reach out to prospective new members in the wider surrounding markets.
"The design of the branch has allowed us to staff very efficiently, which has helped us achieve a faster break-even on the location. We were able to get into positive earnings territory in just under three years, which is a bit faster than normal for a new branch location. Overall, the branch has a modern appearance that seems to align with the university culture but also helps us connect with the broader community in downtown Columbia," shared West Community President/CEO, Jason Peach.
Transforming the brand identity and merchandising gave the Tigers Credit Union branch a new look and a fresh start, appealing to its new target audiences.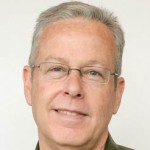 John Mathes is the Director of Brand Strategy at Weber Marketing Group, a strategic branding and marketing consulting agency focused on the financial industries. He's honed 30 years of ...
Web: www.webermarketing.com
Details