Tighten Up Your Holiday Spending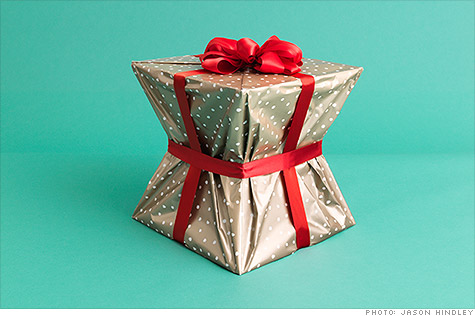 By Karen Cheney @Money
This time of year, you're bombarded with the message that it's better to give than to receive.
When the Visa bill comes in January, however, you may be wishing you were a little less generous. Last year 17% of holiday shoppers with incomes over $75,000 exceeded the budget they'd set for themselves, according to a survey by Bankrate.com.
Blame it on heightened emotional vulnerability, says psychology professor Susan Krauss Whitbourne of the University of Massachusetts at Amherst.
"There's a lot of guilt and social comparison in holiday shopping," she explains, adding that people often compensate by exercising their purchasing muscles. What's more, "if you see everyone out having fun while spending, you mimic the behavior," says Mary Gresham, a psychologist specializing in financial issues.
Want to beat your psychology and that post-holiday hangover? Simply use these strategies to get the names crossed off your list — without crossing into the red.
Before you go shopping
Make your list… Start with the maximum you want to spend — in total — this season. Then compile a list of all those you expect to buy gifts for and other stuff you plan to purchase (like food, cards, and decorations), suggests Mike Piershale, a financial planner in Crystal Lake, Ill. Divide the amount among your list.