Tips for saving money while dining out
Who doesn't love grabbing a meal at a restaurant? Whether it's a national chain or a local mom-and-pop, the dining out experience is about enjoying great food and taking in a fun restaurant ambience. Unfortunately in many cases, it also means spending cash and putting a dent in our budget. There are various tips to consider before visiting a restaurant that can help save you money so you can enjoy a good meal out without feeling guilty.
Hit up happy hour
Happy hour isn't always just about deals on drinks. Many establishments also have special food menus during certain times. So, plan ahead of time and hit up happy hour for cheaper food and drink selections.
Plan ahead
If you can't make happy hour, once you decide where you want to eat, check out the menu right away. Then, you can discuss what your budget will allow and plan accordingly. The key to this tip is sticking to your guns; if your plan was to get a less expensive dish but once you arrive at the restaurant the specials sound tempting, don't give in. You can still enjoy yourself and have a great meal while abiding by the budget you've put in place.
Buy the bottle
This tip applies to occasions when a large group plans to order similar beverages. Discuss what everyone's tastes are and find a common ground. Then, instead of each of you ordering a $9 glass of wine, opt for the bottle instead, then divvy up the cost.
Skip dessert
When the waitress comes around and asks if you're ready for dessert, it can be incredibly hard to say no. That chocolate cake always sounds so delicious. But use your willpower and just say no, as chances are, dessert menu items are overpriced. Instead, opt for the ice cream parlor down the road. Or, stop at the grocery store on the way home and pick out something more budget-friendly from the bakery.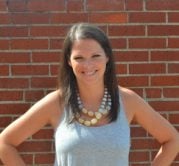 Wendy Moody is a Senior Editor with CUInsight.com. Wendy works with the editorial team to help edit the content including current news, press releases, jobs and events. She keeps ...
Web: www.cuinsight.com
Details