Tipton-Barr bill seeks reg relief for smaller institutions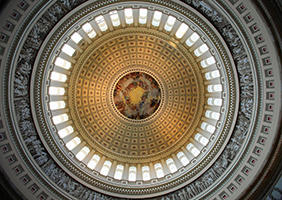 A bill introduced last week by House Financial Services Committee members Scott Tipton, R-Colo., and Andy Barr, R-Ky., would provide regulatory relief to smaller community banks and credit unions by requiring federal regulators to tailor their rulemaking to fit the institutions' business model and risk profile.
NAFCU has steadily urged Congress and regulators to do more to ensure the benefits of the rules they impose on credit unions justify the costs of complying with them.
"Banks and credit unions are currently regulated under a one-size-fits-all approach, regardless of size or risk profile," Tipton said in introducing H.R. 2896, the "Taking Account of Institutions with Low Operation Risk (TAILOR) Act of 2015."
Tipton called the compliance burden imposed by one-size-fits-all regulations "unbearable" and said his bill would foster a regulatory environment where smaller institutions can invest in their communities and generate economic growth.
continue reading »