Top 5 ways to save at Thanksgiving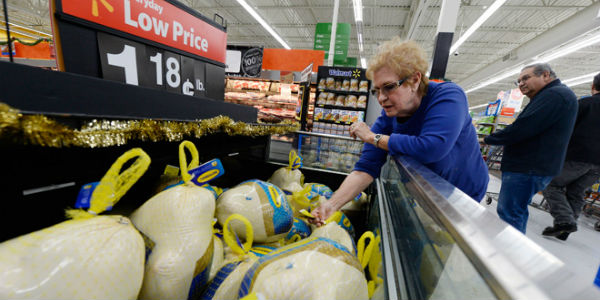 Thanksgiving is a time to relax and enjoy a nice dinner with your loved ones. You don't want to spend it stressing over the Thanksgiving budget; you want to spend it having an enjoyable day with friends and relatives, and relaxing on the couch with a tryptophan-induced nap.
Try these tips to save dollars on your holiday spread and avoid worrying about holiday budgeting woes.
1. Host a Potluck – Split the mealtime burden up by making Thanksgiving a potluck dinner. Not only will this distribute the economic burden among the Thanksgiving table, it offers a chance for new and interesting side dishes and desserts. You may end up with some tasty variations that become new family traditions.
You may want to coordinate the dishes with all of the expected guests so you don't end up with 15 desserts and no side dishes. Not that there's anything wrong with 15 desserts, but some of your guests may insist on something a little more substantial.
2. Shop Early, Shop Wisely – Map out your grocery list well before Thanksgiving Day, see what you already have in the pantry, and purchase the rest as you find suitable bargains. Most of your needs for the side dishes will keep for some time, and you may be able to find a deal on a frozen turkey well before the holiday. If you wait until the last minute, you may end up paying a holiday premium.
continue reading »