Trends From 2012 That Will Affect 2013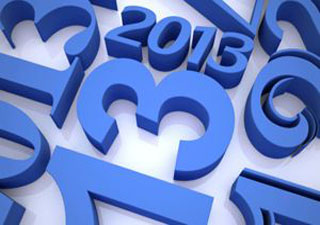 by Steve Comer, Hyland Software
As the year draws to a close, it's the perfect time to take a look at the most important trends we saw in 2012 that will still affect credit unions in 2013. Call it a look backwards, with a focus on the future.
The following major trends are going to continue, so the time to get acquainted with them is now:
Adopting information technology
Evolving compliance demands
Utilizing mobile applications
Continuing growth of new members and loan originations
Increasing need for visibility and transparency
Reinforcing the importance of these trends, founder and chairman of Movenbank in New York City Brett King discussed them during his keynote address at the recent CUNA Technology Council Conference. King was able to bring experience to his discussion about why banking is quickly going electronic. He explained why checks are rapidly disappearing and cash is next, why mobile phones will soon replace wallets and how financial institutions must reinvent themselves or become irrelevant.
Essentially, King was talking about adapting to the new paperless world. And in the innovative electronic banking environment, behaviors are changing. Employees want immediate access to documents and information with the click of a mouse. Vendors want secure access to documents and process status online, decreasing the time it takes to finish business and resolve any disputes. And most importantly, members no longer want to travel to branches to transact business; they've grown accustomed to the ease and convenience of using the Internet or their phones.
Using electronic technology to take advantage of trends
I believe the best way to adapt to these trends is by embracing the first one: adopting information technology. One of the most effective ways to do so is to use enterprise content management (ECM) – also known as document management – to capture documents and information electronically and reduce your dependency on paper. By freeing your credit union from paper, the right ECM solution helps you address compliance issues, connect with information via mobile phones, handle increasing membership and loan originations and gain visibility with real-time information.
Positively affecting the entire credit union, using electronic documents and information increases process speed and accuracy while decreasing courier expenses, storage costs and time spent looking for information. But more than just getting paper out of the way, there are three key ways ECM enables you to do more with less:
Capturing your documents – and information – electronically to securely store, instantly access, automatically route and systematically manage them
Automating time consuming manual and paper-based processes to increase your speed, accuracy and visibility
Integrating with the technologies you use every day to increase communication between them, making existing investments more powerful
Now let's take a look at how ECM empowers you to take advantage of the rest of the trends.
Addressing evolving compliance demands
Regulations are here to stay. And with new watchdogs like the Consumer Financial Protection Board already making a big splash, the best way to adhere to new regulations is to take a proactive approach.
By leveraging an ECM solution across your organization, you have the tools to ensure consistent record keeping while guaranteeing the right information is available to the right people. It also gives you the ability to automate document retention in a secure system, provide consistent disposition and immediately respond to legal concerns and audit requests. You control document revisions and instantly track changes to records, making traceability a non-issue. And your systems are secure, auditable and flexible enough to quickly adapt to evolving regulations.
Using mobile solutions to keep everyone connected, regardless of location
Mobile is the future. So it's time to offer your members the services they want, like the ability to access their accounts and make transactions with their phones. While you may have a really nice lobby, unfortunately, many of your members no longer want to set foot in it. Don't take it personally, use it as inspiration to make the leap to mobile.
Mobile ECM solutions also help keep business going when employees are out of the office by giving them the ability to:
Stay connected to documents and information
Keep processes moving no matter where people are located
Access transactions to stay current
Managing increased new members and loan originations
The good news is that credit unions added 1.3 million new members in the U.S. in the first half of 2012 and total loan balances increased by 1.7 percent in the second quarter of 2012.
The bad news is you have to be able to handle these spikes in business, or members will look for alternatives. With an ECM solution freeing your employees from paper to make faster and more accurate decisions, you accommodate this growth and continue to focus on providing superior member service. And you can take that speed and accuracy to another level by using electronic document workflow to automatically route documents like loan packages through the approval process.
Increasing need for visibility and transparency
Transparency and visibility shouldn't just be buzz words. Without them, you don't know how fast things are moving – or not moving. And you can't provide a clear picture of your situation to external stakeholders.
ECM gives organizations increased transparency into documents, information and processes. Executives and managers gain improved visibility with a dashboard that presents an overview of critical information in one easy to read screen, so they see how processes are working in real time. Not only does it increase your ability to share information internally and externally, it also helps identify roadblocks and gauges the effectiveness of processes. By measuring key performance indicators and process statistics, management optimizes processes and creates a competitive advantage in the marketplace.
Leveraging technology, focusing on members
Technology is great, but it's a means to an end. And that end is making sure current and prospective members love doing business with you. By using ECM to decrease your reliance on paper, you increase the speed and accuracy of your processes and make information instantly available. That makes life easier for your employees, better for your members and will set you up for a great 2013!
Steve Comer, Director of the Financial Services industry at Hyland Software. For the past 13+ years, Steve has been dedicated to helping the financial services industry transform their business through ...
Web: www.hyland.com
Details