Turning off the auto-pilot on emails
How many emails does your organization send out automatically? Probably quite a few.
Usually, the emails try to be informative. Clear.
Often they are a bit boring. And fail to share any personality.
I listened to Derek Sivers recently chatting about the best email he ever wrote. He was the founder of CD Baby, which sold CDs. His personal goal in life was to make people happy.  And he felt the emails from his company didn't match this goal. So he got busy.  And this is what he came up with to respond to every customer who purchased a CD.
Your CD has been gently taken from our CD Baby shelves with sterilized contamination-free gloves and placed onto a satin pillow.
A team of 50 employees inspected your CD and polished it to make sure it was in the best possible condition before mailing.
Our packing specialist from Japan lit a candle and a hush fell over the crowd as he put your CD into the finest gold-lined box that money can buy.
We all had a wonderful celebration afterwards and the whole party marched down the street to the post office where the entire town of Portland waved "Bon Voyage!" to your package, on its way to you, in our private CD Baby jet on this day, Friday, June 6th.
I hope you had a wonderful time shopping at CD Baby. We sure did. Your picture is on our wall as "Customer of the Year." We're all exhausted but can't wait for you to come back to CDBABY.COM!!
You can read more about it here.
So it got me thinking…
How many of us have at least one automated email that we could try to liven up?
Does your credit union have its own personality? Does your writing match it?
PS: And it doesn't have to be an email. I know a credit union CEO who serves a FOM related to the beer industry. She ends each and every message with a bold, CHEERS! And I think it is brilliant!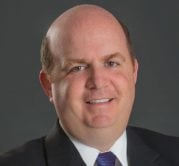 Anthony Demangone is executive vice president and chief operating officer at the National Association of Federal Credit Unions (NAFCU). Demangone oversees day-to-day operations and manages the association's education, membership, ...
Web: https://www.cuinsight.com/partner/nafcu
Details