U.S. bank customers like electronic channels, but want branches too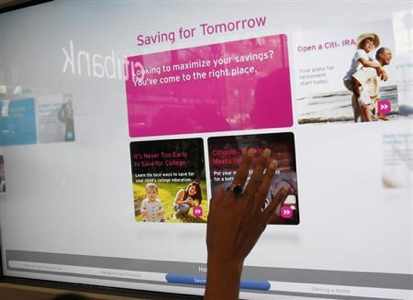 U.S. bank customers are quickly turning to mobile devices and computers to deposit checks and borrow money for cars and houses even as they say banks should keep branch offices open, according to a new study.
Some 32 percent of U.S. bank customers use mobile banking at least once a month, half-again as many as last year, consulting firm Accenture said in a survey released on Tuesday. Of those who took out a car loan, 21 percent did so online, double the portion the year before. Twenty-five percent went online for a home mortgage, up from 15 percent.
The shifts came even as almost four out of five people said they will visit bank branch offices just as frequently, if not more so, five years from now.
Branch closings would be inconvenient, two-thirds said. Half said they would switch banks because of a branch closing.
Having people want more digital banking and branches too, means trouble for bank executives, said Michael Goodson, an Accenture managing director for financial services.
"There is a risk of moving too slowly and a risk of moving too quickly, in terms of alienating customers," Goodson said. Accenture found that customers feel little loyalty to banks and would likely switch to a more appealing competitor if they thought the change would not be difficult.
Branch real estate and staff cost the top 25 U.S. banks about $50 billion a year more than including information technology, call centers or other operating expenses, according to Accenture. Processing deposits digitally can cost 95 percent less than using human tellers.
Gordon Smith, chief executive for consumer banking at JPMorgan Chase & Co, said at an investor conference last week that the company is adding about 100 branches a year to its network of 5,652, up 7 percent from 2010 and second in size only to Wells Fargo & Co's 6,217 locations. Branches continue to attract customers and deposits, Smith said.
continue reading »