U.S. Bank Deposits Drop Most Since 9/11 Terror Attacks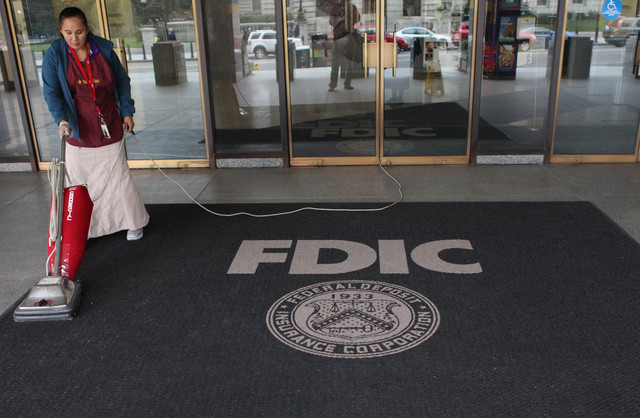 By Dakin Campbell
Clients of the largest U.S. banks withdrew funds this month at the fastest weekly pace since the Sept. 11 attacks as a deposit-insurance program ended and customers tapped into their year-end cash hoards.
Net withdrawals at the 25 largest U.S. lenders totaled $114.1 billion in the week ended Jan. 9, pushing deposits down to $5.37 trillion, according to Federal Reserve data released last week. The magnitude of the drop was second only to the decline after the Sept. 11, 2001 terrorist attacks, according to Jason Goldberg, a New York-based analyst at Barclays Plc.
Customers may be moving money no longer insured by the U.S., drawing down year-end balances and investing in advancing equity markets. A Federal Deposit Insurance Corp. backstop, the Transaction Account Guarantee program, ended last month, prompting some analysts, investors and trade organizations to predict it could drive funds from the banking system.
"What you are seeing now is probably TAG money," Subadra Rajappa, a fixed-income strategist at New York-based Morgan Stanley, said in a phone interview. "Some of the banks' corporate customers have said they were going to take the money out" if the program expires as it did, she said.
The transaction-account protections were introduced in the wake of the 2008 credit crisis and had guaranteed about $1.5 trillion in non-interest-bearing accounts above the FDIC's general limit of $250,000. The program expired Dec. 31.
continue reading »