US jobs market experiencing massive congestion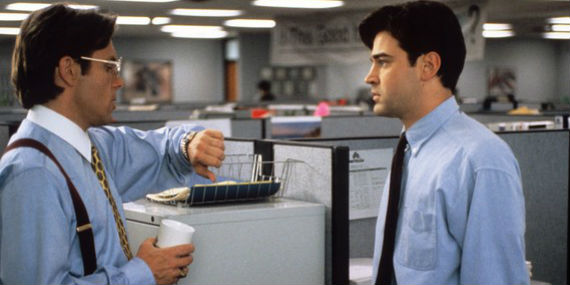 by: Quentin Fottrell
Many older workers are holding on to their jobs instead of retiring — and that's causing a logjam in the labor market.
After reaching a historic peak in 2000, the labor force participation rate — the sum of workers and those who want to work as a proportion of the working-age population — "drifted gradually downward," says Patrick O'Keefe, director of economic research at CohnReznick, an accounting and advisory firm. The decline accelerated with the 2008 recession and the rate fell to a 36-year low of 62.8% at the end of 2013 and, he says, "has hovered around that level since." The rate was at 62.9% in January 2015.
There's been a sharp decline in labor force participation among younger workers (aged 16 to 24) and prime-age working adults (aged 25 to 54), according to the most recent Bureau of Labor Statistics figures, while older workers have been holding on to their jobs. "Coincidentally, a larger share of baby boomers, an exceptionally large cohort, continues to participate at historically high levels," O'Keefe says. "Fewer Americans have or are seeking jobs and that has long-term implications for the U.S. economy and economic policy."
In the fourth quarter, the labor force participation rate of younger workers was just 55.5% after holding steady at about 66% from 1998 to 2000, and participation by the prime earning group (ages 25 to 54) was unchanged at 80.8% after peaking at 84.4% in early 2000. However, participation among those approaching retirement had slipped only slightly from the mid-2010 post-war record rate of 65.3% to 64.3% in the most recent quarter and was 18.6% for those 65-plus, just shy of a two-year high of 19%.
continue reading »