How to use Facebook to engage your customers
As of 2016, 78 percent of U.S. Americans had a social media profile and there were almost 200 million Facebook users in the United States. The value of a social media presence has never been higher.  By now, your financial institution probably has a Facebook page; and if not, you need to "get with the program." Social media is a fantastic tool for engaging your customers, and you should be using Facebook to do just that.
Social media guru, Kim Garst says you need to focus on 5 things your company stands on that you won't stray from and use those things when planning what to post on your social media accounts. When you sit down to create a Facebook post, find something that fits that criteria and use it to strengthen your brand. If it doesn't fit, don't use it. Garst says you need to "be who you are, don't try to be somebody else."
Your Facebook page should also make it easy for consumers to give feedback. As a community financial institution, you embrace your customers' stories. Make Facebook a place where your customers can share those stories, encourage one another, and give feedback on what's working for them and what's not.
Don't just collect feedback and not put it to use. Take the information you gather from your customers and use it to provide them with more information about the products you provide that can be the solutions to the problems that they deal with on a daily basis.
As more and more Americans are joining the social network each day, use this growing community to reach customers with your brand and make a difference in their lives.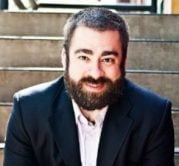 John Pettit is the Managing Editor for CUInsight.com. John manages the content on the site, including current news, editorial, press releases, jobs and events. He keeps the credit union ...
Web: www.cuinsight.com
Details