Use strategy to enhance your credit union's culture
Your strategic planning process must address a dramatic level of change that credit unions face in today's world of rapidly evolving technology, regulation and economic dislocation. You need every competitive advantage to compete effectively. The strategic planning process, when done well, can provide huge advantages to your organization.   It is a great opportunity to improve employee engagement and enhance your organizational culture. An engaged culture is critical to the execution of strategy. Studies show that an engaged workforce is correlated with multiple benefits including a higher financial return. Successful strategy involves paying attention to your people. They are the foundation who will carry out the ideas and ensure that your strategies are executed and goals are achieved.  
An effective planning process relies on inclusion and candor. Confidential data gathered from a representation of your employees, not just senior leaders, create a foundational platform upon which the plan is based.  Participants engage with each other to share honest critical thinking. Everyone understands that their input matters and their voices will be heard. This level of inclusion generates enthusiasm and motivates people to have a say in creating the plan which builds ownership and accountability towards its achievement.
Outside advisors are usually retained to ensure this process is conducted independently and everyone can become an active participant.   Tailored instruments are created for in-person interviews and employee surveys, and a thoughtful sharing of findings can be provided without individual attribution. Personal one-on-one interviews with senior managers are supplemented with other tools, including digital surveys, to gather data broadly and deeply.  Internal information is augmented by external data from members, the community, the financial services industry, and even from the competition. This comprehensive data platform forms the baseline for the creation of strategy, giving a full and accurate picture of the credit union's current standing, and a good read on how your people see the future.
Any successful strategy is founded on your credit union's mission, vision, and core values. Senior leadership defines the three to five key drivers through which the organization's mission will be fulfilled and vision will be achieved. They are clarified and refined into a prioritized set of strategies and goal statements. Performance metrics for each key strategic driver are articulated and become dashboard items that are shared throughout the organization. The process is disciplined. There is a clear understanding that people are being held accountable. Moreover, the inclusive planning process means that people feel ownership and responsibility for the success of the strategy.
Clear, simple, and direct strategic communication is designed to assure that everyone is on the same page in understanding the mission, vision, and core values. Values and your culture are also strategic weapons in the recruitment of talent to carry out any plan. Now more than ever, capable people are focused on alignment of their personal and organizational values.  They list values as a top reason to either join or avoid an organization. Your effective strategic planning process can accomplish many things including strategically preparing your organization effectively for the future, enhancing your culture, and ensuring that your credit union has a strong edge to face the future.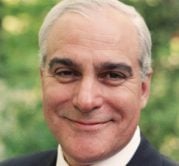 Founded in 1996, Stuart Levine & Associates LLC is an international strategic planning and leadership development company with focus on adding member value by strengthening corporate culture. SL&A ...
Web: www.Stuartlevine.com
Details