Wall Street looks to Yellen for possible end of jobless target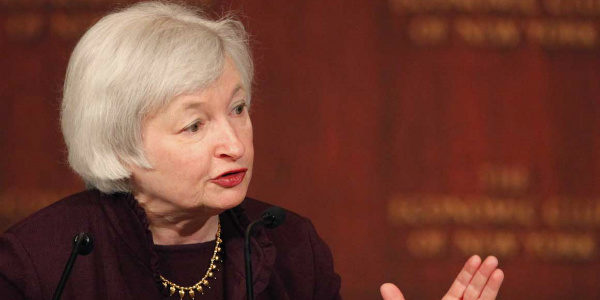 by. Kate Gibson
The Federal Open Market Committee on Wednesday concludes its two-day policy-setting session, and is widely expected to continue its current path of tapering while holding its benchmark interest rate near zero.
The fireworks, if there are any, should come 30 minutes after the release of the FOMC decision, at the afternoon news conference, Janet Yellen's first press conference as Fed chair.
"There are a number of things we're going to be looking for in the press release, but more importantly in the news conference after; this is a new Fed chairperson," said Paul Mangus, managing director of equity research and strategy at Wells Fargo Wealth Management.
The FOMC, which has held the benchmark interest rate at near zero since late 2008, is expected to continue that policy for an extended period while tapering its monthly asset purchases another $10 billion, to $55 billion.
continue reading »