Want to collaborate more? Try 'radical collaboration'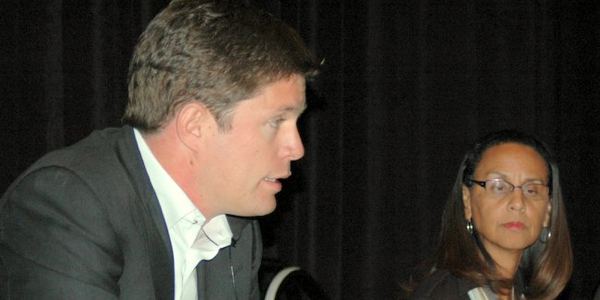 But prepare to be a little uncomfortable.
As you engage in the process of radical collaboration, "you have to be comfortable with being a little uncomfortable," says Matt Krogstad (left), vice president and head of mobile at Bank of the West in Denver.
The bank created a process it calls "radical collaboration" to roll out its full suite of mobile banking services a few years ago, Krogstad tells attendees of 
BAI's 2013 Retail Delivery Conference
 in Denver.
Fellow Bank of the West executives Gina Wolley (right), executive vice president of regional banking, and Michael Manowski, senior vice president of solution delivery, joined Krogstad on a panel.
The bank's four-step, "radical collaboration" process involves:
Maximizing the partnership between technology and the business;
Truly engaging the compliance, legal, and operational risk teams as your partners in avoiding "innovation prevention";
Earning and maintaining the support of your executive team; and
Squeezing every ounce of value out of the innovation, which sets the stage for the next round.
The conference runs through Nov. 7.
View more coverage of BAI's 2013 Retail Delivery Conference.
continue reading »