Warren hits banks, expands base to solidify Senate power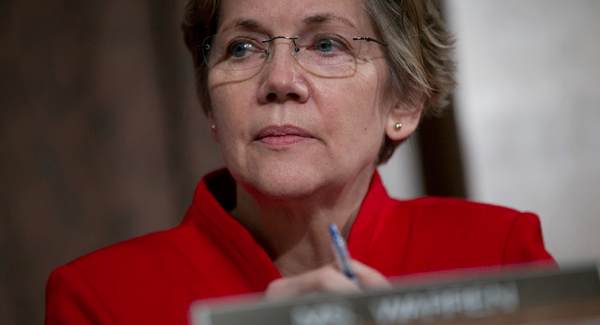 Elizabeth Warren, in her first year as a U.S. senator, has captured headlines by pressuring such industry titans as Goldman Sachs Chairman Lloyd C. Blankfein for transparency, including a Dec. 4 call for Wall Street banks to disclose their contributions to think tanks that provide financial analysis to Congress.
By Kathleen Hunter & Annie Linskey
With less fanfare, she's forging alliances with Republican Senate colleagues, expanding her political network in Massachusetts, and tapping her backers to help Democrats running for re-election in other states.
It's a strategy that sounds a lot like one adopted by another woman who entered the chamber with a national profile that made her a lightning-rod for praise and derision as she was dogged by questions about her presidential aspirations.
"I think she's followed a path not unlike that of Hillary Clinton, which is learn how to be a senator," said Ross Baker, a political science professor at Rutgers University in New Brunswick, New Jersey.
"Clearly, she has decided not to be a liberal Ted Cruz, to learn the ropes, particularly in the area that she cares most about, which is financial services," Baker said, contrasting Warren with the Texas Republican freshman senator whose push to defund the 2010 health-care law led to the partial government shutdown in October.
Enduring Ties
Warren, 64, is building relationships that could be helpful in future races, nationally or statewide. While she has said she won't run for president in 2016 and signed a letter encouraging Clinton to do so, she's also seizing on speculation about her future to advance her causes.
Asked by reporters on Dec. 4 if the presidential speculation hurts or helps her consumer-oriented legislative proposals, she said: "I'm glad to see any possible energy put behind those fights."
continue reading »