Washington's budget dysfunction: 5 ways it can affect your money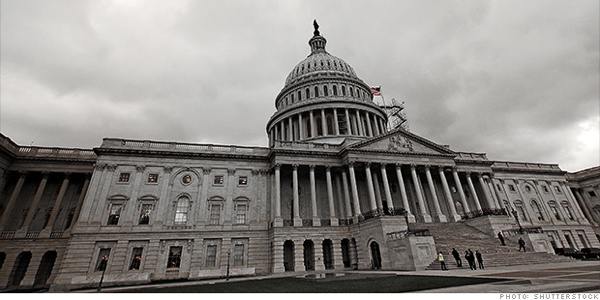 As usual, Congress has left all the year's major fiscal decisions to the last minute.
By Jeanne Sahadi  @CNNMoney
There's still a budget deal to be done and a farm bill to be passed, and there's a string of measures set to expire unless lawmakers act to extend them.
The issues at hand don't pose nearly the economic risk the fiscal cliff did at the end of 2012.
But for the unemployed, doctors, defense contractors and milk-buying parents everywhere, there's reason to be frustrated with lawmakers.
1. Milk prices could double: Lawmakers must pass a farm bill to ensure that dairy farmers continue to get federal subsidies by January 1. If they don't, the cost of a gallon of milk could soar to $7 or more. People are calling it the "dairy cliff."
2. Unemployment benefits could run out: An estimated 1.3 million long-term unemployed people will be cut off from federal jobless benefits by the end of the year. Another 850,000 could fall off the rolls within the first three months of 2014, according to the National Employment Law Project.
That's unless Congress chooses to extend, for the 12th time since 2008, the federally funded Emergency Unemployment Compensation program. That program provides benefits once a jobless worker's state benefits expire.
Democrats and the White House have been pushing to extend the benefits. But Republicans have objected to doing so, citing further cost among the reasons.
The Congressional Budget Office estimates that a one-year extension would cost $26 billion but boost economic growth by 0.2 percentage points next year and increase jobs by 200,000.
continue reading »