'We need a better way to fight'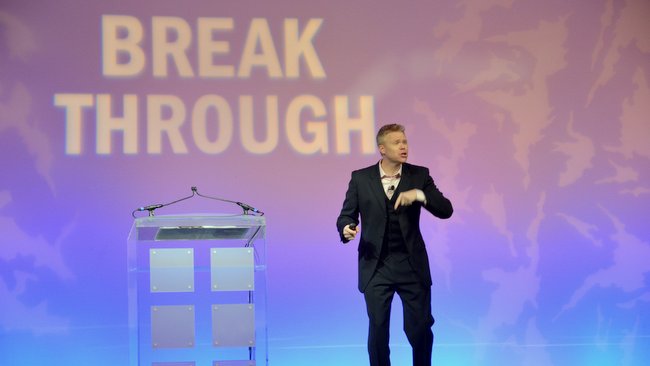 Organizations must improve how they handle workplace conflict.
by. Bill Merrick
Andy Janning loves credit union people because they're "freaks"—freaky good, that is.
"Credit union marketers are freakiest of all because you make the vision happen," notes Janning, president/founder of NO NET Solutions and a former credit union executive. "You live for that Vanilla Ice moment: 'You got a problem? Yo, I'll solve it.'
Janning, who addressed the CUNA Marketing & Business Development Council Conference Friday morning, lauded credit unions for giving members hope. "That's rare, wonderful—and super freaky."
What's less wonderful and freaky, however, is how most organizations handle workplace conflict, he says. Too often organizations shy away from conflict, categorizing incidents as personality conflicts.
"But personality conflicts aren't real—there's no such thing," Janning says. "It's behavior that causes conflict. If you understand the behavior, you can resolve conflict."
That's not an easy prospect considering "we're surrounded by bad listeners all day," he says.
The answer: "We need to come up with a better way to fight," Janning says.
This involves active listening, through which conflicting parties can prove their understanding of the relevant feelings and facts, he says. Typically, people take conflict personally without focusing on behavior.
continue reading »